This year with the outbreak, Dr. Firass Abiad has had the responsibility of leading Lebanon's main coronavirus hospital, the Rafik Hariri University Hospital (RHUH).
His substantial efforts and relentless work in responding to the pandemic, leading the first responders and health workers, fighting the outbreak, and being actively present for the Lebanese public have not gone unnoticed in the region, not only in Lebanon.
A surgeon, an educator at the American University of Beirut, and Manager/CEO at Rafik Hariri University Hospital, the main hospital fighting the pandemic in Lebanon, Dr. Abiad has just gained regional recognition as 2020's Man of the Year by the Arab Hospitals Federation.
The Arab Hospitals Federation (AHF) is an independent, non-political, and non-profit organization formed by nearly 500 members from across 22 countries in the region.
The organization awarded Dr. Abiad with a certificate of the Gold Initiative, naming him the Man of the Year.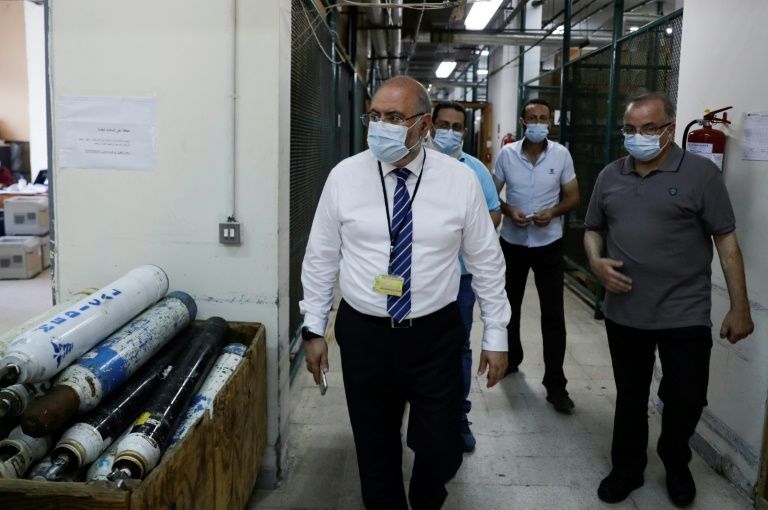 The AHF said it launched the Gold Initiative in light of the pandemic "to build trust in [the regional] healthcare institutions that were present to face this challenge and provided distinguished services for the patient."
It is worth noting that, for the Lebanese public, Dr. Firass has done far and beyond his duties in his field.
He has been a constant figure and voice of the fight against the pandemic, relentlessly warning and updating the Lebanese people on Twitter as well as in various TV appearances.
He has been engaging with the public on social media and sharing valuable information about the coronavirus and on how to deal with this crisis.