3 planes carrying aid from Egypt landed at Beirut-Rafik Hariri International Airport on Thursday, the National News Agency reported.
The aid was received by caretaker Health Minister Hamad Hasan at the airport in the presence of his Egyptian counterpart, Minister Hala Zayed.
The shipment includes food, medicine, and medical supplies, in addition to baby milk, donated by Egypt and the Arab League to the Lebanese people.
Two of the Egyptian Airforce planes that carried the supplies were loaded by the Egyptian government, and the third was from the Arab League, donated by the Council of Arab Health Ministers.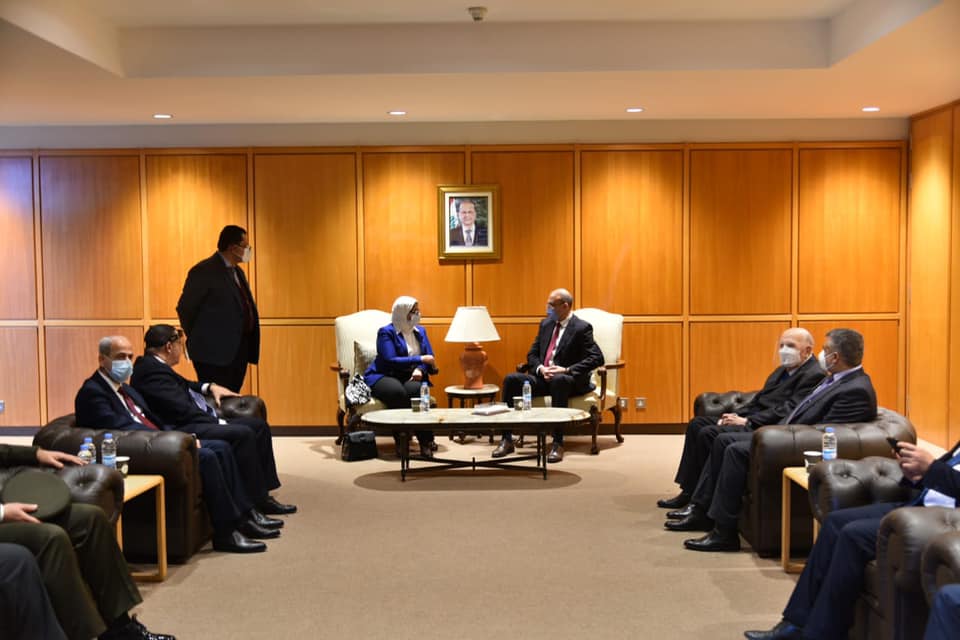 The medical supplies included in the shipment are worth nearly $500,000. The aid items were prepared based on the lists of needs presented by the Lebanese authorities.
"Today, we are honored by a visit and position of fraternal and humanitarian support, in all its fraternal dimensions, and this permanent support that we see from Arab brothers, on top of them today the Egyptian Minister of Health and Population Dr. Hala Zayed," Hasan said in a speech.
On her part, Zayed affirmed Egypt's support for the Lebanese people, stressing that the air bridge established by her country following the Beirut Port explosion "will continue as long as there is a need for it."
She also said she would visit the Egyptian field hospital in Beirut, which was also set up after the August 4th blast.