The ambassador of Lebanon to Italy Mira Daher assured the Lebanese public through an interview with LBCI that Italy has not yet recorded any cases of coronavirus among the Lebanese residing in Italy.
Daher demanded that the Lebanese government reconsider its decision of the cessation of flights from Italy, as part of the government's additional measures to contain coronavirus (COVID-19) in Lebanon.
Her request comes from the need to evacuate Lebanese students who were conducting courses in Italy, proposing an evacuation in at least two airplanes from Milan and Rome.
Ambassador Daher confirmed that she had sent a letter to the Lebanese Ministry of Foreign Affairs explaining the situation of the Lebanese students' wish to return home and asked for their evacuation.
Lebanon is among the countries that have put a halt of flights coming from countries reported as a pandemic in an attempt to contain the spread of the highly infectious virus.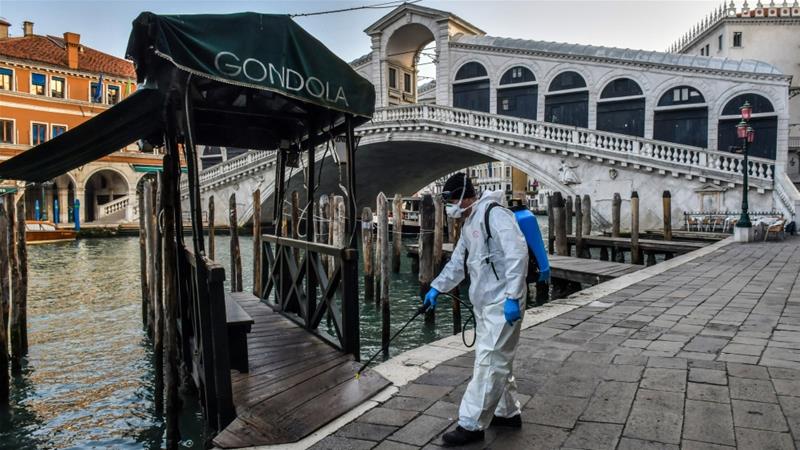 Lebanese nationals arriving from countries such as Qatar, UAE, and Saudi Arabia also find themselves unable to fly back home as both of those countries have suspended all flights.
Even though Italy is listed as the second country with the highest number of coronavirus (COVID-19) cases after China, with 17,660 recorded cases, no coronavirus cases have been reported among the Lebanese people in Italy.
Worldometers info is reporting that the rapidly spreading COVID-19 has now affected 149,215 people worldwide; 5,602 cases ended up in death while 73,713 have fully recovered.
According to World Health Organization (WHO), a new coronavirus disease's Solidarity Response Fund will raise money from a wide range of donors to support the work of WHO and partners in helping countries respond to the COVID-19 pandemic.
"The fund, the first-of-its-kind, enables private individuals, corporations and institutions anywhere in the world to come together to directly contribute to global response efforts," WHO confirmed
The fund has been created by the United Nations Foundation and the Swiss Philanthropy Foundation, together with WHO. 
From its side, Canada has also allocated a bulk from its $1-Billion COVID-19 response package to help vulnerable countries to prepare for and respond to the virus, supporting WHO's efforts and other partners, with $50 million.