The Boat of Death hasn't ended its horror story yet. On Sunday, two bodies were found on Lebanon's coast, one floating at sea off the coast of Sarafand, south of Sidon, and one off the coast of Zouk in Kessrwan.
While no official identifications of the bodies have been declared yet, it is believed they are of the 10 emigrants who disappeared in the sea while trying to escape the unlivable conditions in the north of Lebanon.
In Sarafand, the body was spotted by a fisherman, who rushed to call the security forces. The navy patrol waited for the state prosecution permission to transport the body to the port of Sarafand to be examined by a forensic doctor, according to The Daily Star.
Below, a letter found attached in the body of the dead emigrant.
The body floating off the coast of Zouk was retrieved by the Lebanese Civil Defense Sea Rescue Unit. No official statement as of the time of writing.
It is as if the sea suddenly decided to return the lost people to their families who have been begging for the authorities to find them. These are the second and third bodies it brings back to Lebanon's coast, in one day, after the body of a child was found on Friday on the coast of Batroun.
Warning: The video below shows the retrieving of the body on Sunday from the sea off the coast of Zouk.
No consolation in that whatsoever. The families are totally broken and their grief has shaken the nation, yet their voices keep bouncing back from the cemented bullet-proof walls behind which the ruling body of this country reigns with negligence and indifference.
The Boat of Death, a money-hunger scheme by a group taking advantage of people's despair, was sent into the sea without food, water, and enough fuel, and overloaded with emigrants fleeing the country with a shred of hope for a livable life.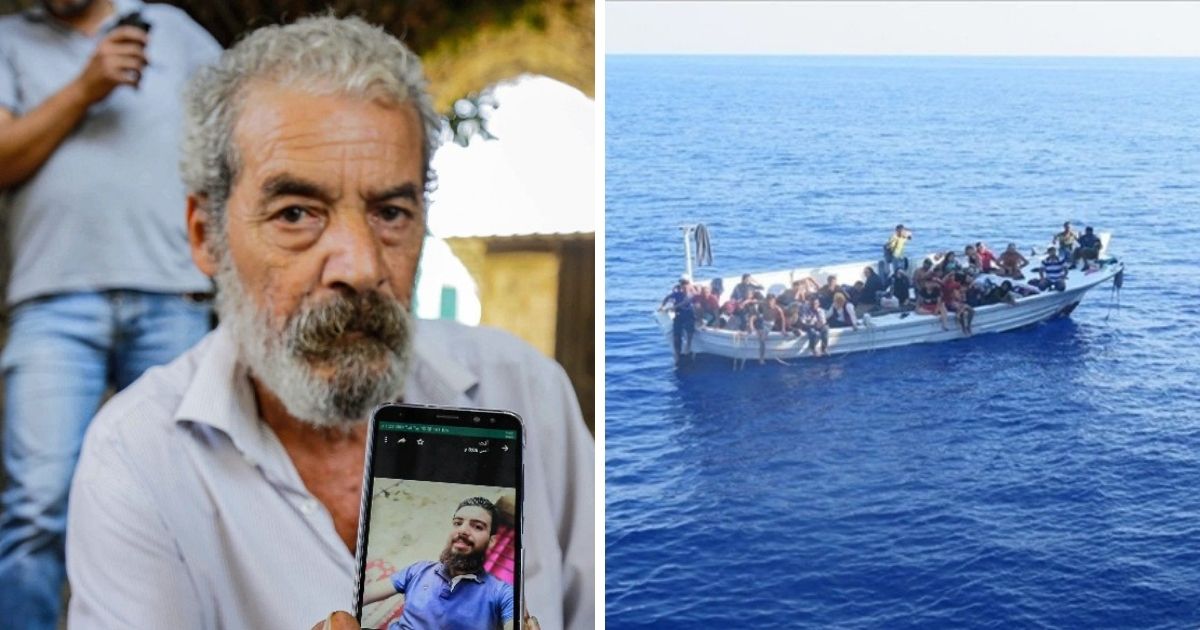 They never arrived at their destination and very few survived… They were left floating in a boat that wasn't equipped at all to navigate the planned distance.
Intriguingly enough, people have been trying to escape by sea from Tripoli for over two weeks now, leading to deaths, and troubling Cyprus, and yet the authorities haven't taken any measures to impede these deadly smuggling operations.
Nor has the smuggling gang been arrested yet despite reports of their identities and location by survivors.
Below a video of a survivor's testimonial with English subtitles.
In Tripoli, the wound of the residents is so deep and raw that they hung large banners in Al-Mina addressed to the president of the country, blaming him for saying not long ago, "Those who don't like it here, let them emigrate."
These people's only way to emigrate was to take a dangerous journey to seek another more livable land illegally. They only found death and losses halfway through.