On Monday, the Executive Committee for COVID 19 Vaccination in the Ministry of Public Health announced an upcoming new wave of the coronavirus in Lebanon.
The announcement came following a significant increase in COVID cases in the previous days after a decline was announced at the beginning of March.
The Minister of Public Health, Dr. Firas Abiad, stated that Lebanon won't return to lockdowns to face the new wave as long as the situation in hospitals is under control. However, more restrictive measures might be implemented, he said.
On June 30, the COVID-19 surveillance sheet in Lebanon revealed 1,377 new cases and 1 new death.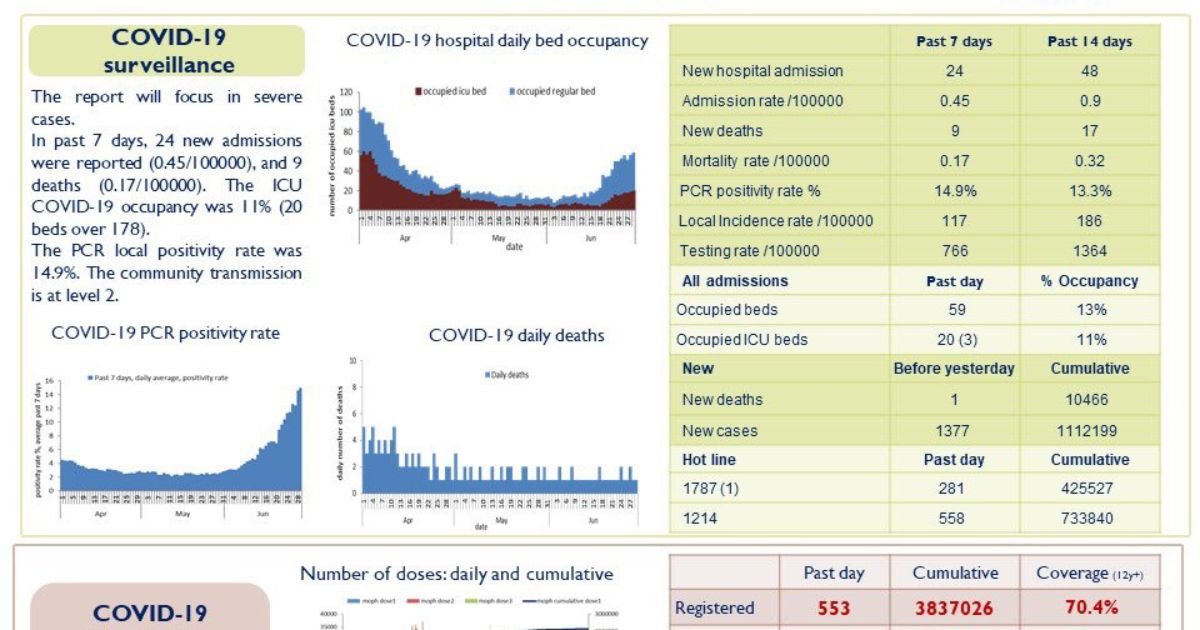 Here are the factors behind the surge in cases:
The new variant, which is proliferating around the world, is more infectious and spreads faster, hence a high number of cases is expected, according to the Health Minister.
Lebanon's low vaccination rate, which is currently around 45% (at least two doses).
Countries with a vaccination rate of more than 80% recorded less hospitalization and were able to ease or remove restrictions.
Since the beginning of the pandemic, Lebanon recorded 1,112,199 cases and 10,466 deaths, having the 60th highest cases in the world.
On Monday, the fourth dose of vaccination for people aged 12 and above started in Lebanon.
Related: Lebanon Doesn't Plan On Returning To Lockdowns Despite Announcing A New & More Viral COVID Strain