Lebanese security forces have detained a man who had been running a scam targeting girls in Lebanon.
The Internal Security Forces (ISF) said in a statement on Tuesday that the Cybercrime and Intellectual Property Bureau had recently received information about a person who had been using social media to trick girls into thinking he's a businessman.
He would meet his victims virtually using his personal social media accounts and pose as an owner of a car showroom and a businessman working in the fruit and vegetable industry in Lebanon and Arab countries.
Then, the scammer would convince the girls to send him money and whatever gold they had, claiming that he would use them to pay for the products he was shipping and promising that he would return them, before disappearing.
Investigations led a patrol of the aforementioned Bureau, on March 20th, to the man running the scam: a 28-year-old Lebanese national with a history of scams and thefts, the ISF said.
He was accordingly arrested and interrogated, and he admitted to having scammed 5 different girls.
The ISF has released the man's photograph and requested that those who identify him and have fallen victim to his scams head to the Cybercrime and Intellectual Property Bureau, in the Col. Joseph Daher Barracks – Camille Chamoun Boulevard. Otherwise, they can call 01/293293.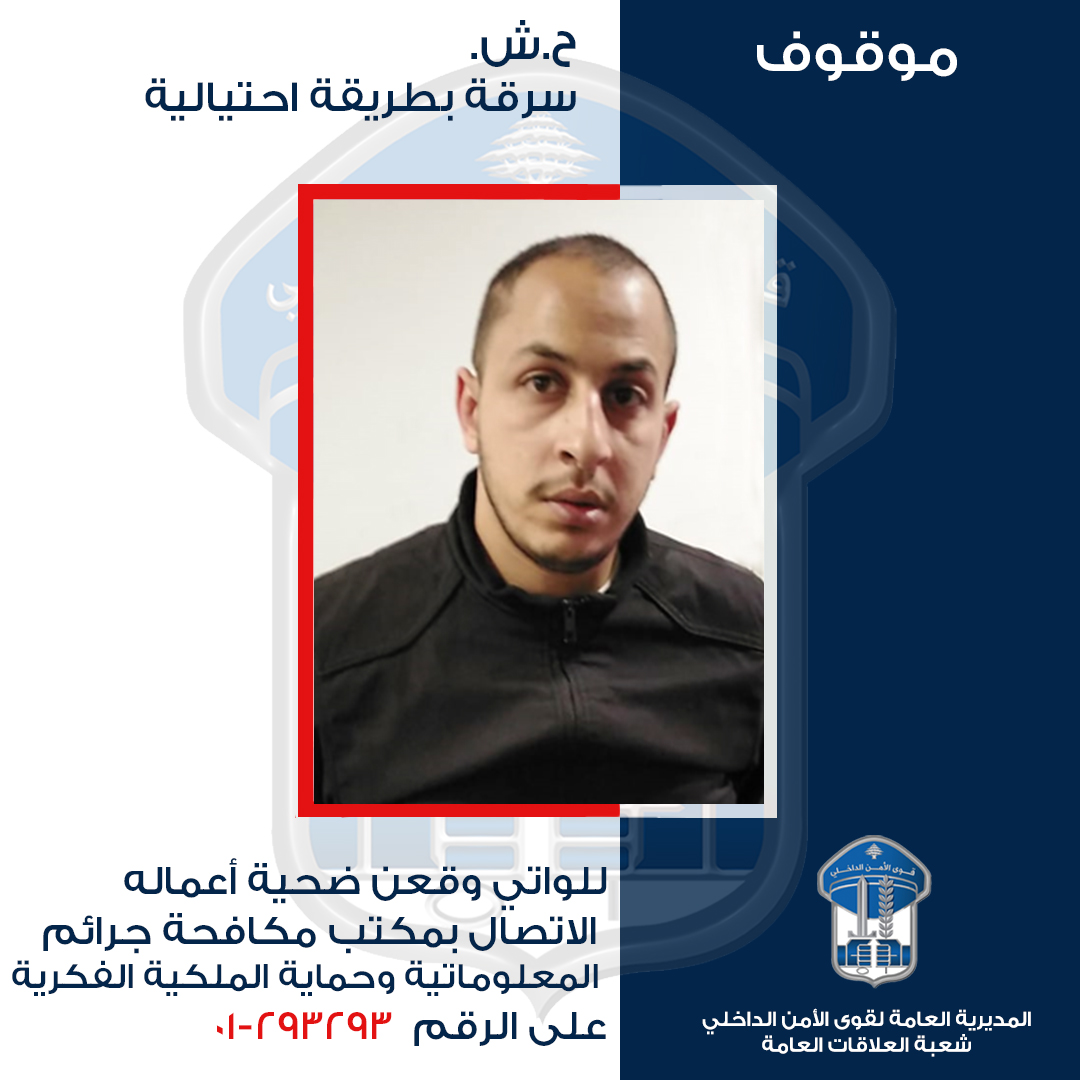 Security forces had recently arrested another social media fraud in Lebanon who had been running an immigration scam.