Hezbollah has announced on Saturday that Ali Atwa, a senior Hezbollah operative, known for his participation in the 1985 TWA flight 847 hijacking, has died of cancer.
Ali Atwa was on the FBI's top 10 most wanted fugitives in the year 2001, alongside 2 other participants of the hijacking.
The hijacking started on June 14th, 1985, shortly after the plane took off in Rome, heading to the United States. Hezbollah militia members took control of the plane carrying 153 passengers in addition to the crew members.
The plane was redirected to Beirut, and then Algeria, releasing hostages in both countries.
The hijackers were asking for the release of hundreds of Lebanese and Palestinian prisoners who were detained in Israeli jails, in exchange for the flight's passengers.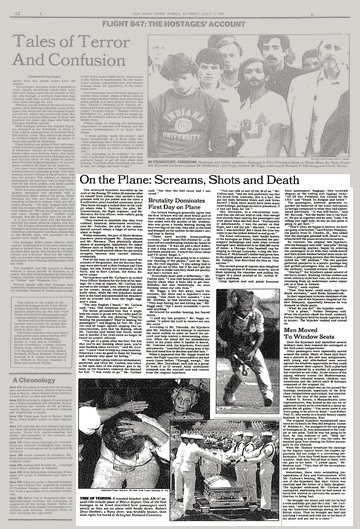 One American citizen was killed during the hijacking, Robert Stethem, a U.S Navy diver. He was reportedly tortured and beaten to death.
On June 30th, 1985, 16 days after the beginning of the hijacking, the last passengers were released in Damascus, Syria, after which hundreds of prisoners were released from Israeli jails.
The FBI had offered a 5 million reward for anybody who would be willing to give information leading to Atwa's arrest for his participation in this hijacking.
A funeral has been held in Beirut for Ali Atwa on Saturday.