The first electric car to be completely manufactured in Lebanon has been unveiled by the Lebanon-based company EV Electra.
Speaking to reporters during the car's debut on Saturday in Beirut, Jihad Mohammad, the Lebanese-born Palestinian founder and CEO of EV Electra, said the Quds Rise prototype was built "from start to finish" in Lebanon.
EV Electra's cars are expected to enter the market within a year, with the production of up to 10,000 hoped to start later in 2021 in Lebanon, Mohammad told AFP.
Back in December, EV Electra announced that it would launch its first locally-manufactured electric vehicle. The company has expressed its ambition to build "an eco-friendly supercar fit for the mid-range consumer."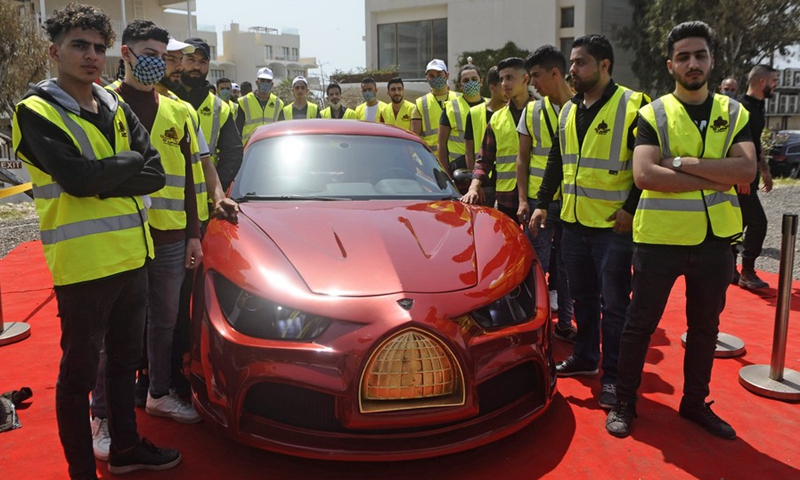 The Quds Rise sports car will cost $30,000. Taking into consideration the crippling economic crisis Lebanon is going through, Mohammad said potential buyers in Lebanon would have the option to pay half the car's price in U.S. dollars.
The remaining half would be paid in Lebanese pounds at an exchange rate better than the one adopted on the black market, over 5 years, without interest.
EV Electra has also considered the electricity problem in Lebanon as the country's electricity supply is not nearly reliable to even meet the needs of its population.
Hence, to power its cars, EV Electra intends to build around 100 recharging stations across the country, connected to generators powered by renewable energy sources such as wind and solar power.