On a quest to fact-check the latest Lebanese TikTok trend, 961 decided to head to the lively streets of Mar Mkhayel to try the specialty coffee at Flatwhite.
The first thing you notice when you walk in is how aesthetic the shop is: its minimalistic white interior offers the perfect atmosphere for studying and taking the perfect Instagram picture.
While the shop is full of life and people, it still offers a quiet ambiance so that you can focus and get work done.
Another thing we loved is the attention to detail: the sitting is incredibly comfortable and the aesthetic of the bar adds the final touch to highlight the cozy ambiance.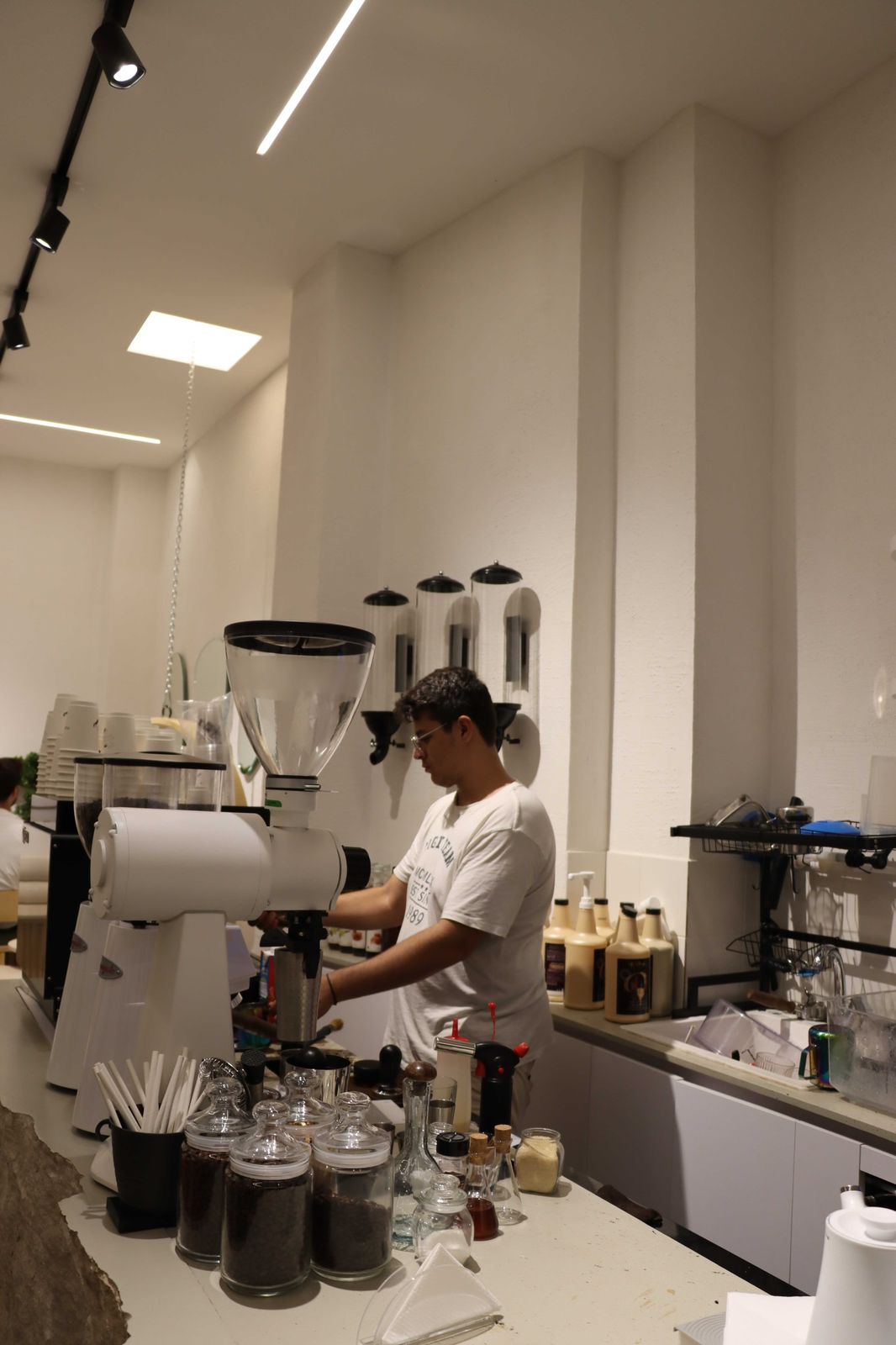 Now let's dive into the star of the show: the coffee!
After an exchange with the owner, he introduced us to Flat White's special blends. You can find the shop's unique blend and crafted section that makes the customer constantly come back.
The coffee in a can, arguably the most famous item in the shop, was designed to minimize spillage during the delivery process.
However, it caught the eye of social media because of its unique concept and got everyone rushing to try it.
We tried three different canned iced coffees:
Spanish Latte with Hazelnut (90,000LL)
Caramel Macchiato (90,000LL)
You can also enjoy a piece of their flourless chocolate cake and the famous honeycomb cake starting at 75,000 L.L.
However, the real question is: was the hype worth it? Or is it just another TikTok frenzy?
Here is the thing: We genuinely love it!
You can actually taste the high quality of the coffee beans – instead of the generic coffee that is overdiluted by the milk to compensate for the low quality.
Plus, the canned coffee definitely adds a fun new element that's Instagramable.
Regarding our order: both the hazelnut and the caramel add a sweet and tasty touch without overpowering the taste of coffee.
My personal favorite is the white mocha since it's my usual order wherever I go.
However, I think the actual crowd's favorite is Milo the shop's dog. Make sure to greet everyone's favorite dog when you pass by!