The former Minister of Economic Empowerment of Women and Youth Violette Khairallah Al-Safadi confirmed that her husband, Mohammad Al-Safadi, also a Lebanese former minister, tested positive for the coronavirus (COVID-19).
The media office of former minister Violette Al-Safadi issued:
"Violette Al-Safadi would like to thank everyone and reassures that her husband is doing well after the results of the laboratory test for coronavirus (COVID-19) were positive. God willing, he will soon join the list of those recovering from the coronavirus (COVID-19)."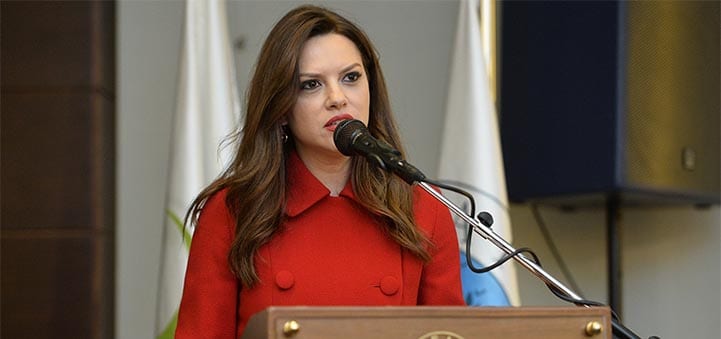 Al-Safadi also confirms that all employees, friends, and relatives who have interacted with them up close have been notified in order to quarantine themselves.
The statement reassures that Al-Safadi's institutions and offices have been closed for more than ten days but advises a home quarantine for all employees nonetheless.
Minister Violette Safadi also explained that she remains in-home quarantine for the required health period, knowing that the results of her coronavirus (COVID-19) examination are negative.
According to NNA, on Thursday, March 12th, the media office of the former Minister of Finance Mohammad Al-Safadi, issued the following statement:
"In anticipation of the delicate health situation the country is going through and as a contribution to stopping the outbreak of the COVID-19 epidemic, we have decided to close Solid's offices and the offices of the Safadi Foundation.
"We have requested our 300 employees to work from their homes while awaiting the fate and conditions that we might reach."
"It has also been decided the halt of the training in the accelerated vocational training centers affiliated with the Safadi Foundation, especially since these centers receive daily about two thousand trainees."
Al-Safadi concluded the statement "hoping that Lebanon will survive this epidemic with the least possible damage."
Al-Safadi tweeted, via his Twitter account: "God protect our homeland from the crises it is going through and God help officials to make the right decisions that are in the interest of Lebanon and the Lebanese."