A Lebanese-Brazilian Free Patriotic Movement supporter, Assaad Khalil Kiwan, was just arrested in São Paulo by Brazilian Federal Police.
According to Brazilian media, Kiwan is suspected of being part of a large criminal organization that exports drugs, namely cocaine, to Europe from Brazilian ports. 
"During investigations, the police seized 50 tons of cocaine linked to the gang," reported Brazil's Globo News. 
The criminal organization has garnered over 200 warrants, including 66 arrest warrants and 149 search and seizure warrants in cities around the world. 
There are also 8 warrants being executed in Spain, Columbia, Portugal, and the UAE. So far, nearly $75 million in investigated assets have been blocked by the Federal Police.
According to the Federal Police, this criminal organization acts as a major international undertaking in money laundering and cocaine exports.
The police explained that it involves multimillionaires in Brazil and abroad "with the use of several persons interposed, known as oranges, and front companies, with the objective of giving a legitimate appearance to the profits of the trafficking."
The investigation lasted over two years, during which most of the drugs were shipped to Europe. The Federal Revenue Service said that the investigation was launched after 776 kilograms of cocaine were seized while being exported to Belgium, Globo News reported.
A Heart To Kill
Besides allegedly being a drug dealer and smuggler, Kiwan was accused of "double homicide and attempted murder" when he allegedly attempted to kill in 2010 former Paraguayan senator Roberto Acevedo, who is known to fight against drug trafficking.
The Paraguayan senator survived two gunshots back then, however, two of his security guards died in the attack. Kiwan was then expelled from Paraguay.
Wanted In Lebanon
According to the Brazilian media, Kiwan was previously arrested in Brazil at the request of the Lebanese government that sought his extradition, also for drug trafficking.
This is surprising given that he reportedly has good relations with Lebanon's political elite such as President Aoun and his son-in-law FPM leader, newly sanctioned Gebran Bassil.
His Facebook page shows him as a fervent supporter of the FPM, specifically of Gebran Bassil whose photo Kiwan's uses as his own profile image, in addition to a header of president Aoun.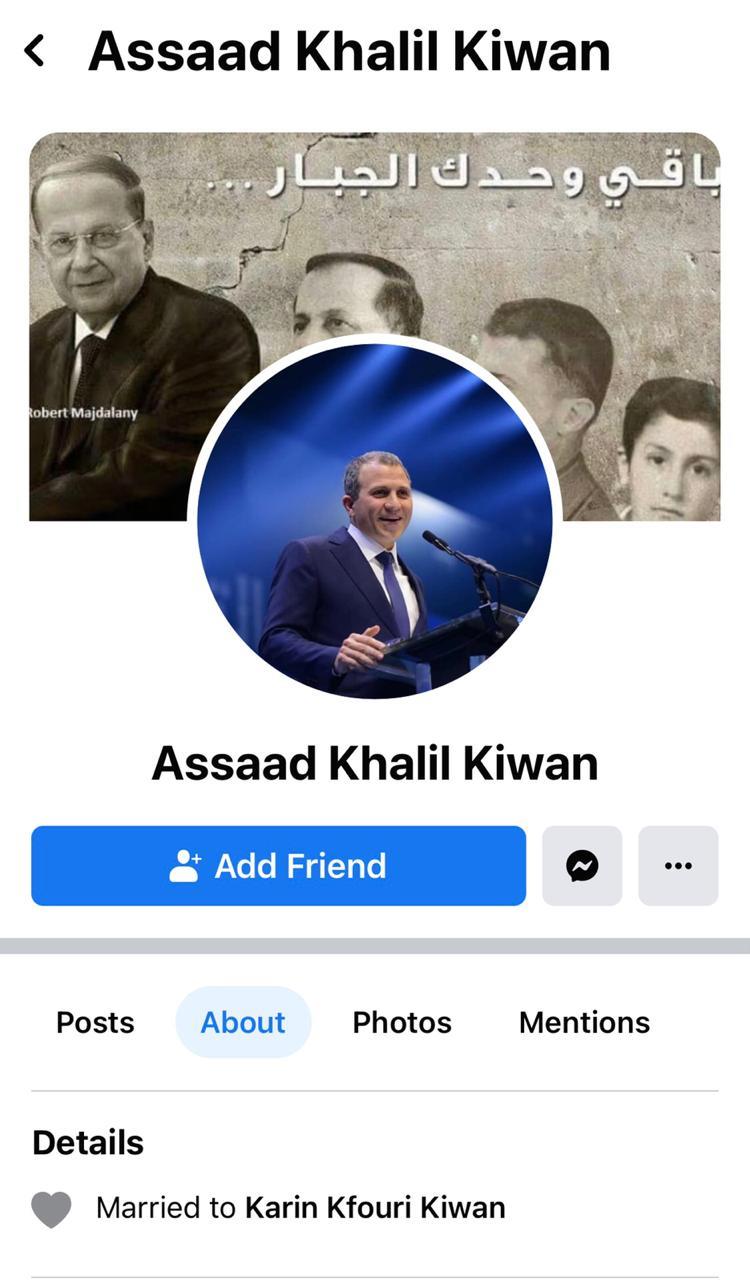 However, when the Lebanese government failed to provide the required documents, the Supreme Federal Court in Brazil denied the request for extradition in 2012. 
Globo News reported that during the process of extradition, Kiwan allegedly threatened the Minister of the Supreme Federal Court (STF), Carmen Lúcia.
This news comes not long after FPM leader Bassil and key FPM members were summoned by a U.S. Court for allegedly kidnapping, torturing, and illegally detaining two Lebanese-Americans.