Saturday saw the return of the hours-long queues at gas stations across Lebanon, amid warnings of upcoming fuel shortages and price increases due to the Russian-Ukrainian war.
This war and the sanctions on Russia have destabilized global trade, particularly in relation to vital products such as gas, fuel, food, and wheat. This global crisis, which is just at its beginning, won't spare Lebanon that has been already struggling with its own multiple crises.
Queues at gas stations are back across the country.
A Lebanese Twitter user tweeted that it took him 3 hours to reach a gas station that is just 100 meters from his house. "I paid 800 thousand L.L to fill 3/4 of my fuel tank. Two years ago, I used to pay 90 thousand to fill my car," he said.
The representative of Lebanon's fuel distributors, Fadi Abu Chakra, said on Saturday that fuel stock in the country "will not last for more than four or five days," and that several contacts were made a day prior with companies for fuel.
He issued that "Energy Minister Walid Fayyad has not yet issued a schedule of fuel prices according to the global rise in the price of oil."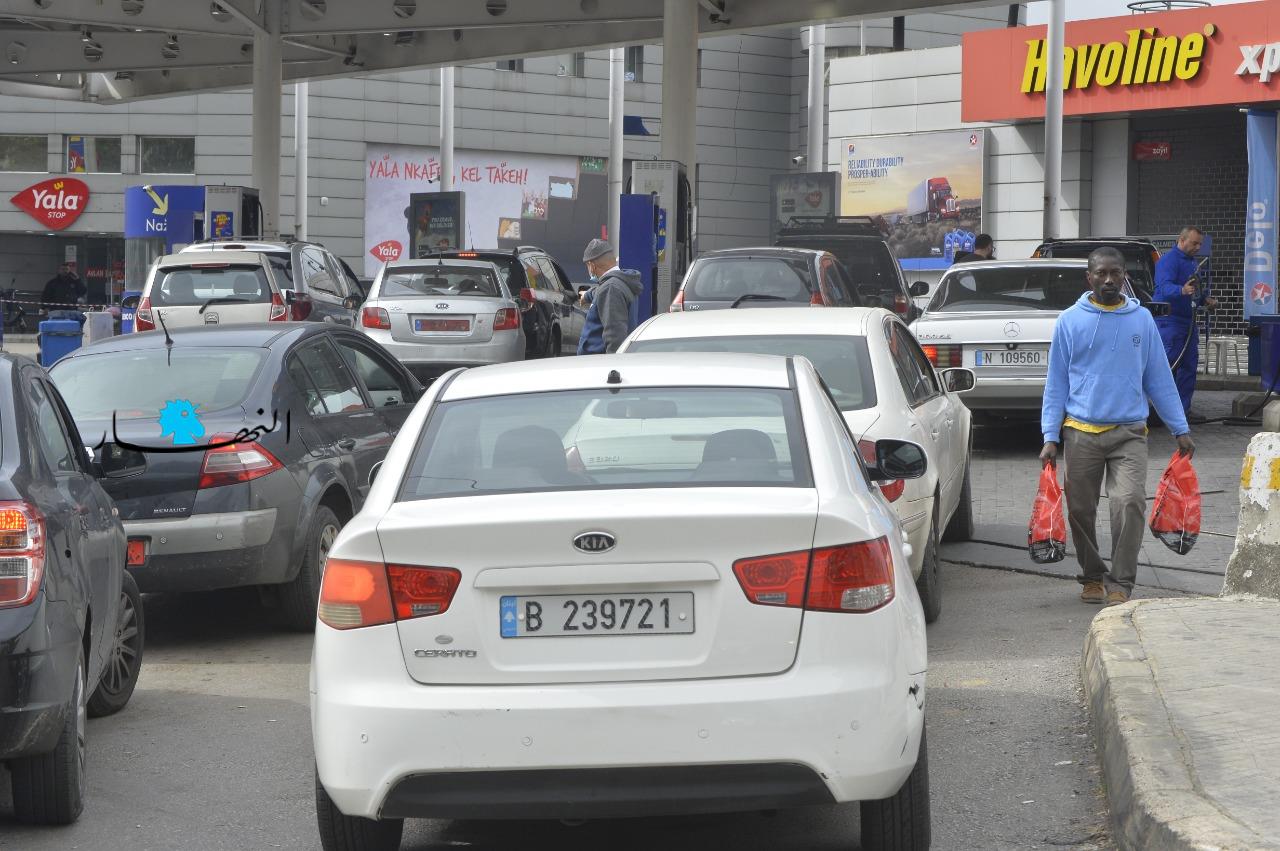 On Sunday, during a tour with the Economy Minister on fuel stations, Energy Minister Fayyad accused traders of stockpiling fuel and "profiting at the expense of the people."
Queues are expected to increase as of Monday, March 7th, according to George Brax, a member of the Gas Station Owners' Union.
He said that "there is no limit on the price of the gasoline since it is related to the exchange rate of the dollar and the price of a barrel of world oil, and we are at war and in an exceptional situation and no one knows where things can go."
However, he commented that Lebanese citizens should avoid panicking and stockpiling gasoline.
He added that Banque Du Liban should speed up the "prepayments for ships to unload their cargoes to avoid a crisis, especially since the situation could worsen in the future."
Since the start of Russia's invasion of Ukraine, a wheat crisis is looming in Lebanon that imports most of its wheat from Ukraine.
The Lebanese Economy Minister Amin Salam had said, on February 25th, that Lebanon has enough wheat reserves for one month, and is seeking to import wheat from other countries.