Almost every fashion designer around the world is now getting ready to unfold their bridal, ready-to-wear, and haute couture collections for the coming seasons.
Lebanese designers are also taking part in these awaited fashion seasons, including the acclaimed Georges Chakra who just presented his new bridal designs, "Collection 02".
Inspired by the traditional wedding gowns, Chakra creates his designs for the brides to stun the wedding attendees with sumptuous romantic gowns.
While using asymmetrical designs to add a pop to the wedding gowns, the designer touches on the feminine beauty while adding a spark of confidence and elegance.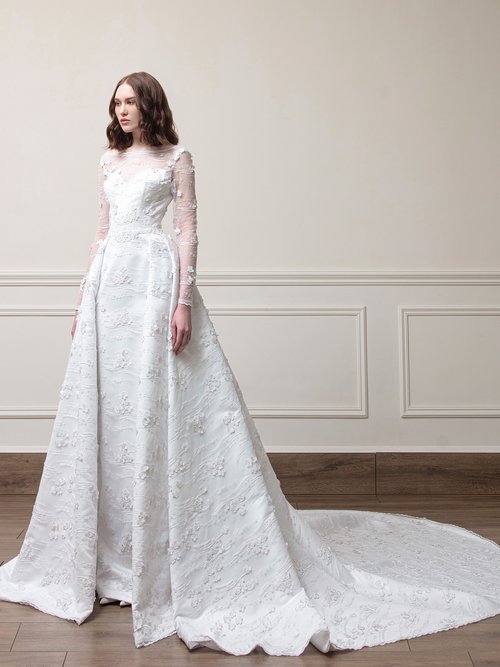 The decorative details and the long sleeves reminisce the art of embroidery and tradition, while also keeping the modern feel in the sheer fabrics the fashion house used.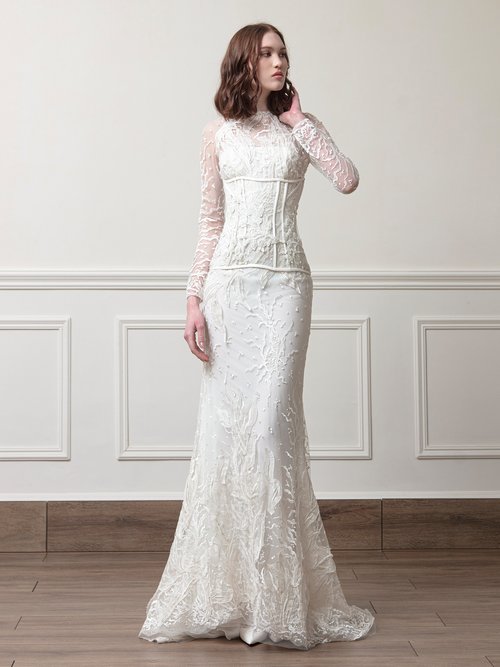 The embellished crochet body and "waist tie" just adorn the sense of originality.
The slit on one side gives this wedding gown the "femme-fatal" look while still preserving the simplicity of the dress.
Layer after layer, Georges Chakra's stunning Bridal Collection is touching upon art that comes on such a joyous occasion, while also maintaining the legendary ample wedding gowns.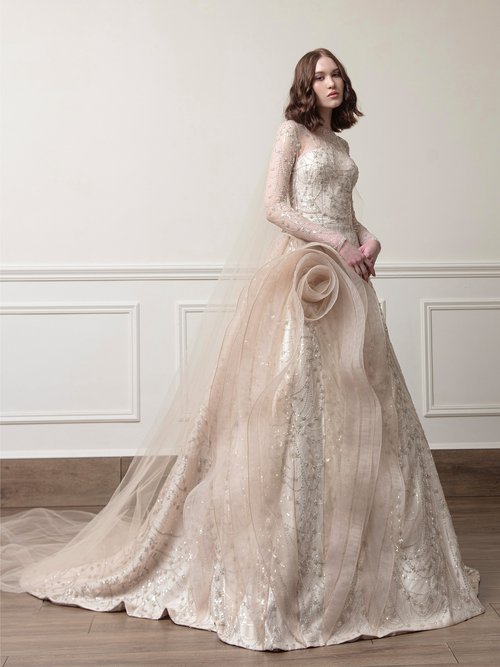 Preserving the light-white lore, Georges Chakra also ignites uniqueness with pinks and beiges in his elegant and glamorously detailed Bridal Collection.