Fall and Winter are two of the most fabulous seasons for chicness, elegance, and glamour.
The two seasons seem to bring the best out of international designers and brands releasing stunning Bridal, Haute Couture, and Ready-To-Wear collections, as is the case with the fabulous Bridal collection of the Lebanese designer Georges Hobeika for Fall 2022.
Romance and elegance, and also magical touches of modernity, harmonize in stunning gowns that are dream-like.
The grandiose feather-like tulle and the elegant accessories bring out the talent and craftsmanship of Hobeika's brand.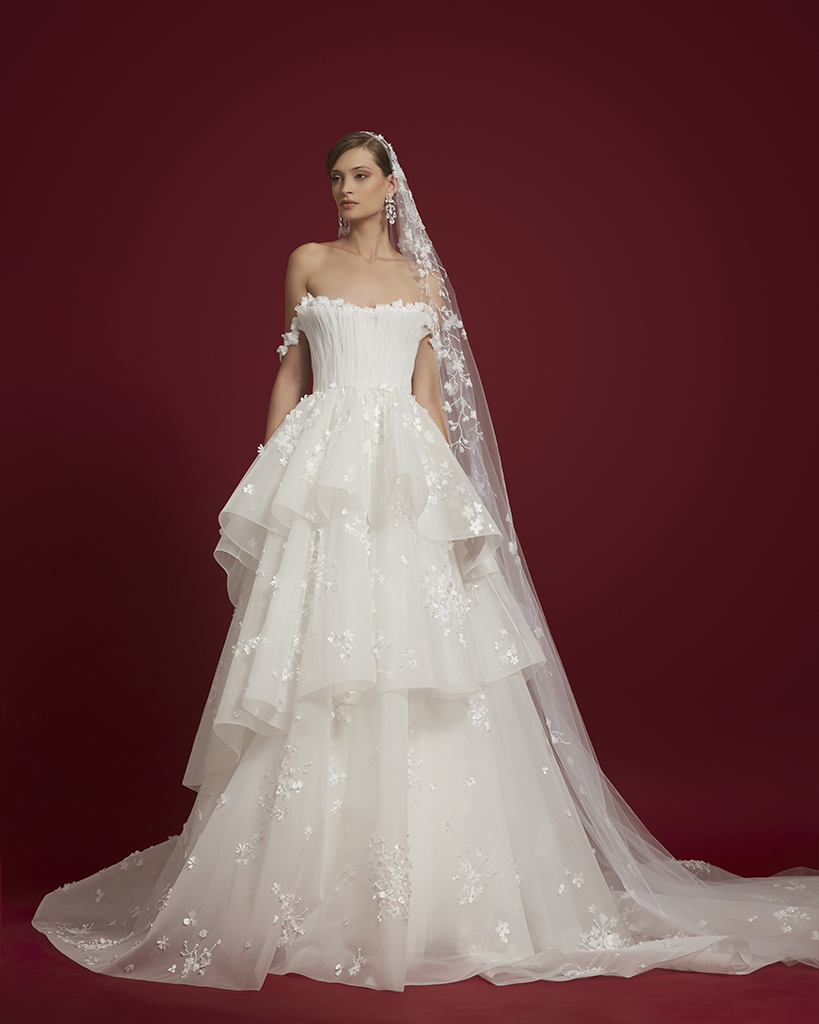 The off-the-shoulders cuts highlight the feminine beauty, while also focusing on the great and intricate details used to make each wedding gown pop in the sunlight.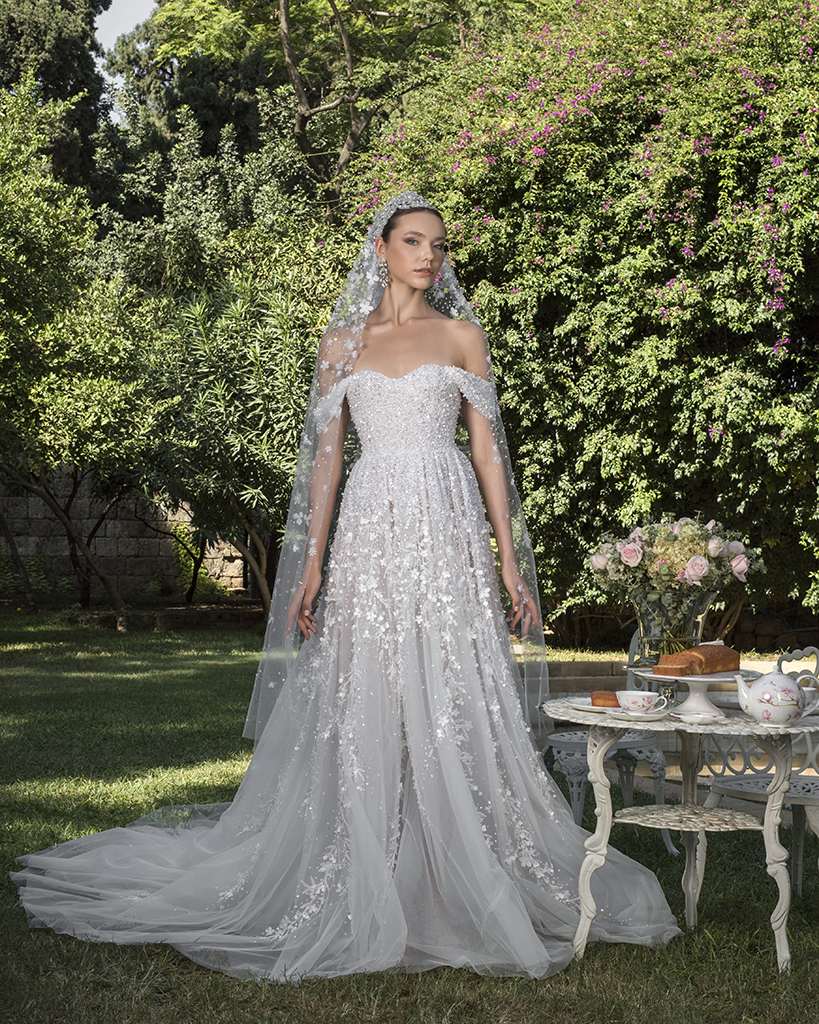 More than ever, modern touches are present in George Hobeika's new Bridal Collection, combining the traditional white wedding dresses with bold cuts fit for brides wanting to make a statement of free will.
The elegance of the Bridal collection comes as a great way to express the love and the loyalty of the beloved, with a striking sense of details and somehow minimalistic accessories combined to fit the magical event.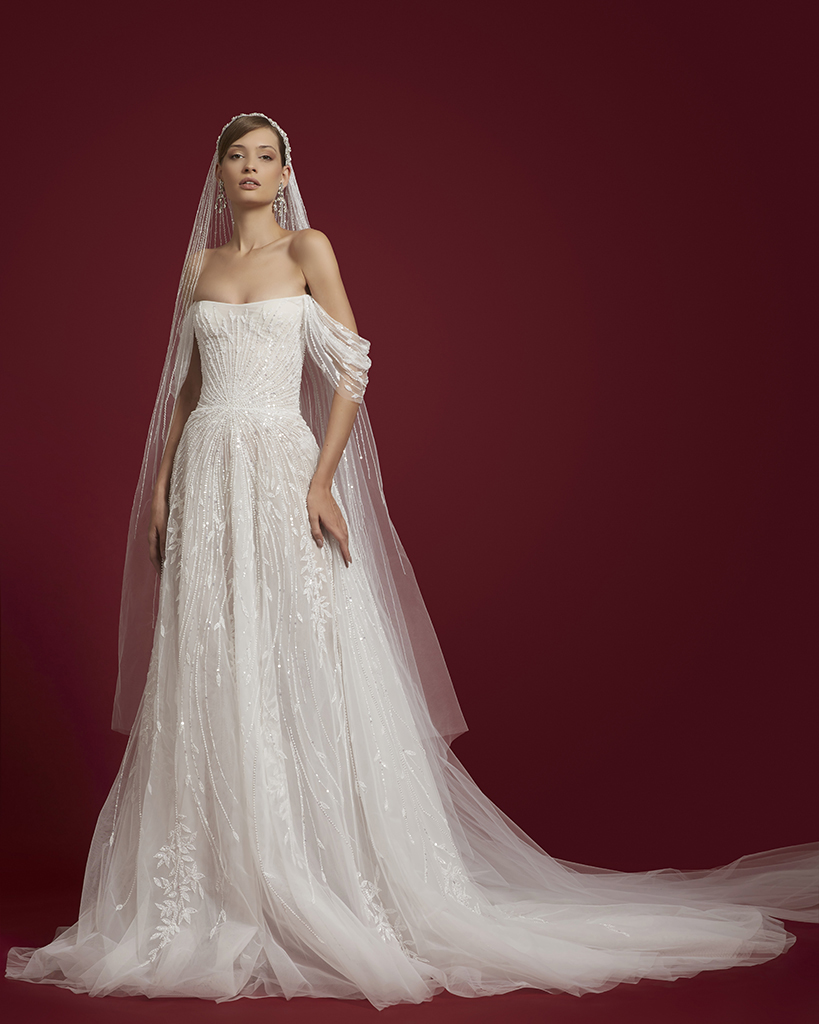 George Hobeika also put a great emphasis on the sleeves, whether off-the-shoulder, or minimalistic, or even the beautiful floor touching sleeve.
The Lebanese designer also brought back the stunning and sheer gloves, influenced by the glamorous era of fashion.
Flowers are seen throughout the collection, as the designer reflects on the traditional bridal bouquet that accompanies the bride throughout the most-awaited ceremony.