For Georges Hobeika's Bridal Spring and Summer 2022 collection, the Lebanese designer catches the old essence of time and love.
The designs, mainly inspired by the 1920s, reflect the glamour that is very present in the simplicity and subtle pastel pink and pure white.
Fit to grab the attention of elegant fashion lovers, Georges Hobeika's SS22 collection is a state-of-the-art of timeless designs.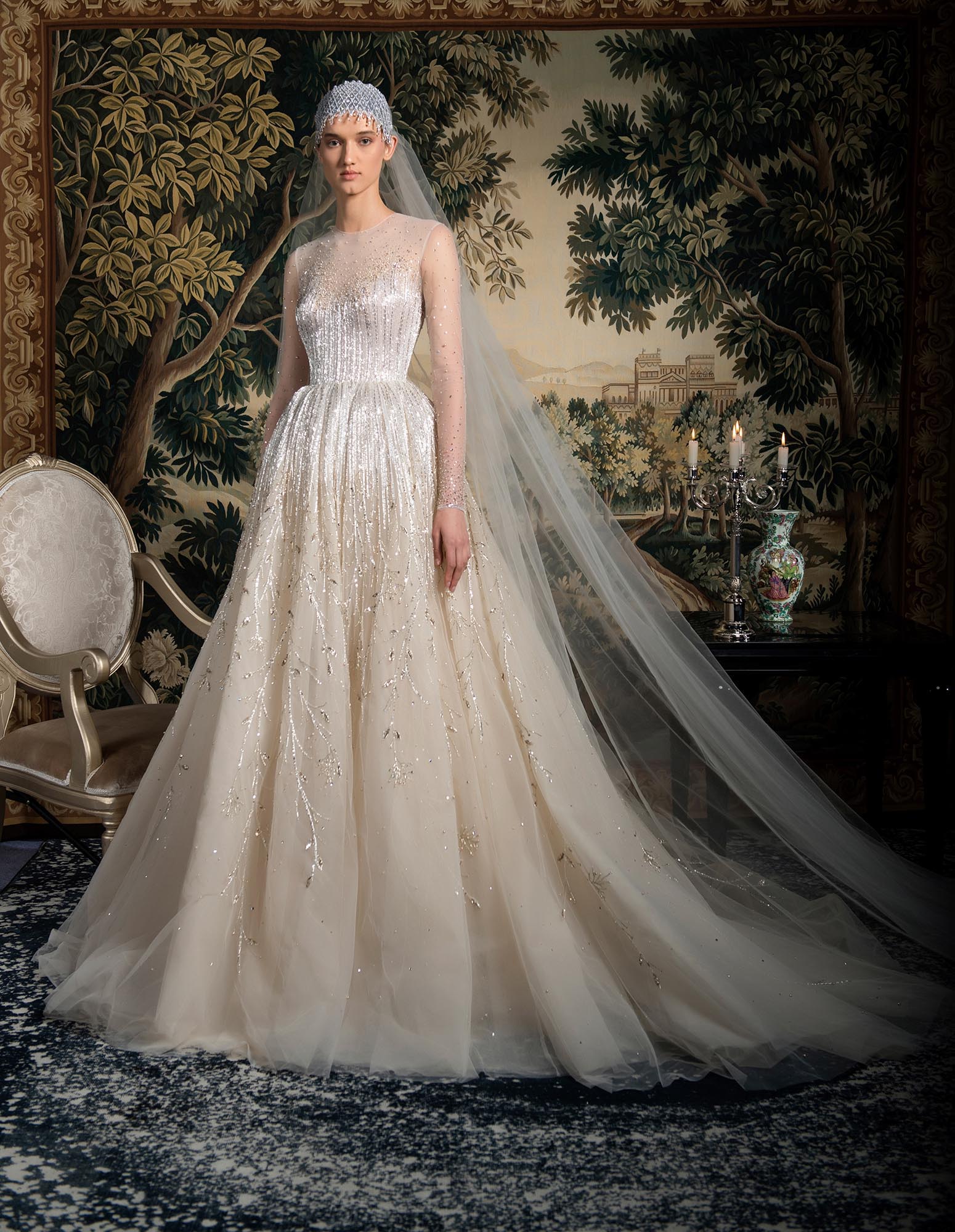 The youthfulness of the textures and the blooming floral details just give the wedding gowns a sense of life and seductive romance.
Trendiness and boldness are also present in Georges Hobeika's new Bridal collection with low-cut necklines and strapless wedding gowns.
The gown's rich and elegant textures enhanced the charm, bringing together ruffles, layers, and gold and silver details, making the bride shimmer in the light.
The intricately and finely designed veils sweeten the seductive allure of the gowns with their timeless romantic features.
Taken from the old photographs of the past, the light fabric, the beige and the white, and the traditional looks, bring a rich palette of nostalgic romance.