Georges Hobeika released his Spring & Summer Collection under the title of the First Kiss aiming to express the sparks of that special moment in one's life through his new stunning designs.
And he wasn't far from it. His new collection reflects the boldness and sensual aspect of that moment and its uniqueness and features flowy and daring designs.
Georges Hobeika has certainly outdone himself, once more, as these designs are nothing short of spectacular.
Chic, glamourous and trendy, this collection by Georges Hobeika is the embodiment of the young, wild, and free sensation of a first kiss.
With different bright and popping colors and cutouts in various places, this collection brings the feeling of being young and carefree all over again.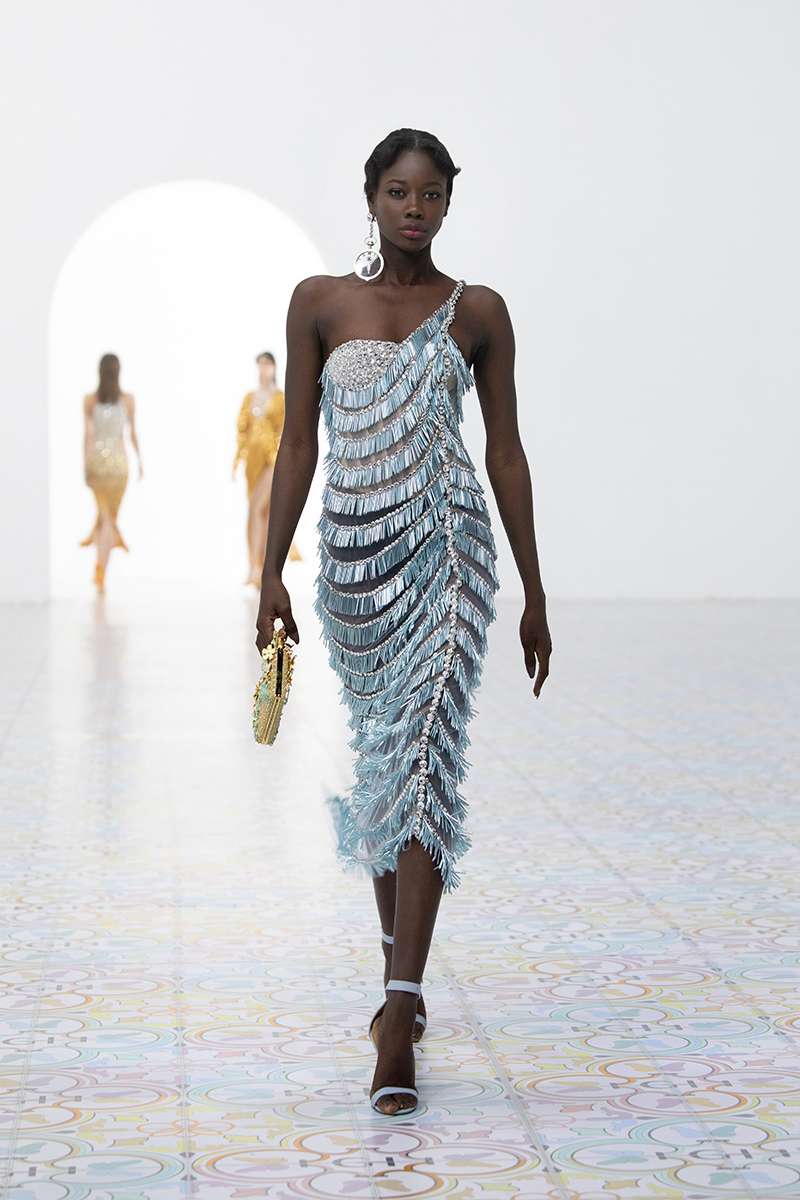 From the purity of white to the wild Fuschia, all the way through to baby bleu, and popping orange.
This collection brings almost all the colors of the rainbow, showcasing the gorgeous pigments and mood of spring and summer.
The free and light hippie vibes are well featured in this collection, showcased through jewelry scattered all over the body.
Along with the stunning colors, this collection also hosts different embellished details, like the wall-clock-inspired earrings, and the beautiful flowers blooming in spring.
Georges Hobeika's spring and summer collection for 2022 has also a chic side, bringing beautiful mini dresses with long and exquisite gowns featured in ravishing gold and imposing black.
You can watch the whole collection here: