Rusted reminders of Lebanon's golden age, trains have stood still and out of service for decades. The railway system survived both World Wars but alas succumbed to the nasty Lebanese Civil War.
The once 408km-long railway connected Beirut to Damascus and Haifa. In fact, the Beirut-Damascus railway line was born 125 years ago.
Today, you might find evidence of the lost tracks hidden beneath grass and bushes along the coastline. Or you could awe at what is left of the stations in various cities across the country.
However, that is all that is today. These railways, as known to all, haven't been functioning or used or utilized or even worked on for decades. They are abandoned and disregarded vestiges and train graveyards.
It does come as a shock that the state budget of 2020 declared in its official report having spent 16,000,000,000 LBP on railways.
Lebanese people are probably used to hear or witness bluntly-open corruption by their officials, something they have been protesting against for over a year now. However, that is not something embassies of the "civilized" world could deem normal, not when it is recorded in an official budget report.
So when the German Embassy in Beirut noticed the enormous expenses of 1`6 billion LBP recorded in Lebanon's 2020 budget law (page 402), they were taken aback but couldn't hold back to take a jab at the Lebanese government, not when Lebanon has been seeking financial aid from the international community.
"I think that public transport could be a great blessing to Lebanon considering how much time we all spend every day in traffic jams," noted German ambassador Andreas Kindl.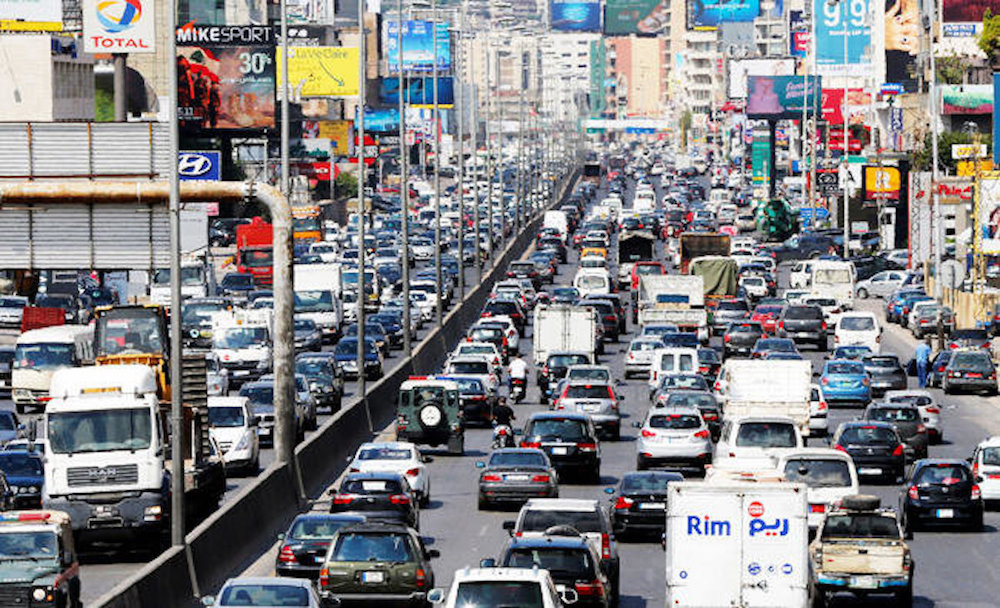 In a more appalling truth, the Lebanese government, in its succession of different heads and members, continues to pay the employees who, once upon a time, worked in the railway industry.
In 2019, LBCI reported that the railway administration had actually a budget of 13,000,000,000 LBP and that its number of employees reached 300…. for a railway system that doesn't exist.
Not only that. The same source reported that the employees even received raises. The salary of a railway administration employee at the railway administration before the raise was 1,400,000 LBP and went up to 3,270,000 LBP. That is the equivalent of $2,180 USD before the economic crash.
Note that that exposure was in 2019, which should have brought that leakage of the state funds to an abrupt halt.
Instead, in 2020, and while the country quakes under its worst economic crisis and the government has been seeking IMF aid to overcome its financial crisis, the state budget went recording 16,000,000,000 LBP of spending on the railway system.
Lebanon certainly needs a functional public commuting infrastructure, which could have been implemented by now with these funds that have been instead wrongly allocated every year to a non-existent operation.
Meanwhile, residents of Lebanon, these taxpayers covering the yearly cost of a non-existent railway system, will continue enduring impossible traffic jams causing stress and frequent accidents, and roads that keep flooding every rainy season causing damages to cars and properties.