It hasn't been a court case like this one in Lebanon and the Middle East since the Kafala system was established in the 1950s, forcing migrant workers into a slavery-like status for over six decades now.
Activism by civil society has been relentless in recent years, calling to eradicate one of the worst systems that still persist in Lebanon despite its inhumane effects.
To no avail.
The Lebanese government, in its successive ruling bodies, has been adamant to enforce it, standing in denial towards the human sufferings it is causing, let alone its unethical values.
In September 2020, the back-then Labor Minister Lamia Yammine drafted new legislation to ease the Kafala system with a standard employment contract system that guarantees and protects the rights of migrant domestic workers.
However, by October 2020, the State Shura Council suspended its implementation and further issued a decision on the percentage of salary deduction of their salaries.
Hence, the Kafala continues to give employers leeways to exploit, oppress, and abuse their domestic workers.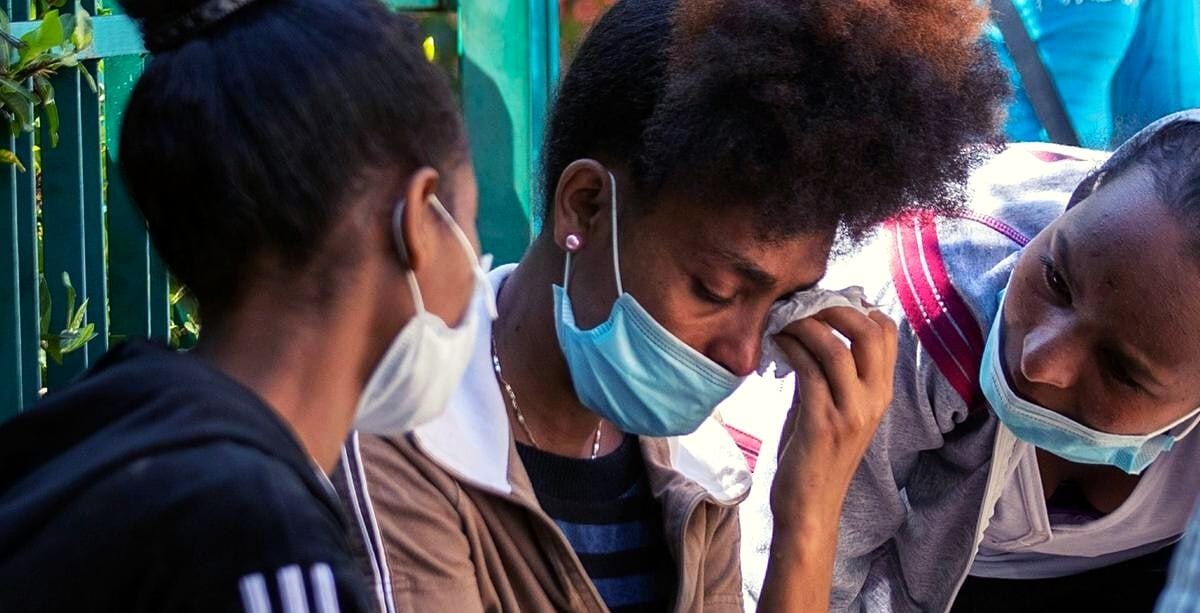 Now, this might come to change.
In an unprecedented event, a survivor of the Kafala, supported by the international organization Legal Action Worldwide (LAW), has bravely stepped up, taking to court her former employer and the recruiter "on the grounds of slavery and slave trading."
While the former employer is accused of having allegedly submitted the migrant employee to abuses, the recruiter is also accused of allegedly facilitating and profiting from her suffering.
On Thursday, February 10th, her second court hearing will take place in Baabda since the defendants failed to attend the first time, in October 2021.
People in Lebanon are aching for reforms, and, while not just a few employers are happy with the Kafala, most in Lebanon are having enough of witnessing inhumane treatments of domestic workers and the abuse of power and authority they endure; some of which have been lethal.
The legal consequences of this unprecedented case, the first of its kind in the region and not only in Lebanon, could bring the start of the end of the Kafala system in its current status, that if the verdict will ensue just and fair.
Communicating with 961 News, Legal Action Worldwide (LAW) said: "The domestic worker (the plaintiff) 'MH' was allegedly enslaved for 8 years by her employer. She was cut off from the world, locked in an apartment all day and night, and forced to work 15 hours a day for seven days a week, while she was beaten, insulted, and threatened."
Now, she is fighting for justice, represented by lawyers from LAW, which deems the case "ground-breaking" with "huge legal ramifications in Lebanon and the wider region."
Simply said, as explained by LAW, "if the defendants are found guilty then the case would set a legal precedent that could see thousands of domestic workers, who endure similar circumstances, hold their abusive and exploitative employers to account."
According to a report by the Harvard International Review, "As the Kafala system continues, Lebanon has received international backlash, notably from the United States in the early 2000s when they deemed Lebanon Tier 2 in terms of human trafficking. They still remain at Tier 2 today."
Hence, the high importance of this court case, which hearing will take place on Thursday, February 10th.
M.H and LAW are endeavoring for due justice, and the hopes of the nation, as well as all migrant workers, ultimately rest on the judge's decision.
As LAW stated, "this case is a major stepping stone in the fight to end the oppressive 'kafala system' that traps thousands of migrant workers in a system that denies them basic working rights and protections."
Legal Action Worldwide (LAW) is an independent non-profit organization of human rights lawyers and jurists who work to afford "access to justice for the most marginalized and vulnerable people in fragile and conflict-affected areas."
LAW supports and funds Legal Action Lebanon, which has recently launched a new program of legal aid services for victims and survivors within the Lebanese judicial system. Its hotline is 81-315 001.
If you or someone you know have been a victim within the Lebanese judicial system, you can now call Legal Action Lebanon's hotline: 81-315 001.
Related: Lebanon's Kafala System, Explained.