The hacker group SpiderZ released more documents that they claim refute the statements made by some Lebanese banks following the initial leak accusing them of working with Al-Qard Al-Hassan.
After releasing additional images from inside the safe-rooms of Al-Qard Al-Hassan, they released, what they claim, refutes certain Lebanese banks' denial regarding working with the Hezbollah bank.
Byblos Bank issued a statement after the hack took place, denying any allegations that they "hold accounts for Al-Qard Al-Hassan Association", as well as describing it as "unfounded information." Credit Libanais also issued a similar statement.
According to the hackers, some of the leaked data from Al-Qard Al-Hassan showed accounts in a number of local Lebanese banks.
All the below images of documents are from the SpiderZ website.
"After Bank Byblos denied having any accounts linked to Al-Qard Al-Hassan, here are receipts from inside the finances of the Hezbollah bank that prove the ties between Bank Byblos and Al-Qard Al-Hassan, that are not subjected to the Lebanese monetary and credit law," the SpiderZ group wrote.
Société Générale de Banque au Liban (SGBL) was also under attack by the group of hackers for denying having any kind of relation to the Hezbollah bank.
"After Société Générale's statements refuting having any accounts with Al-Qard Al-Hassan, here is proof of letters from the association's side to the management of the Société Générale bank from inside Al-Qard Al-Hassan's information system that holds its accounts with Lebanese banks under the cover of the names of its employees," the hackers wrote.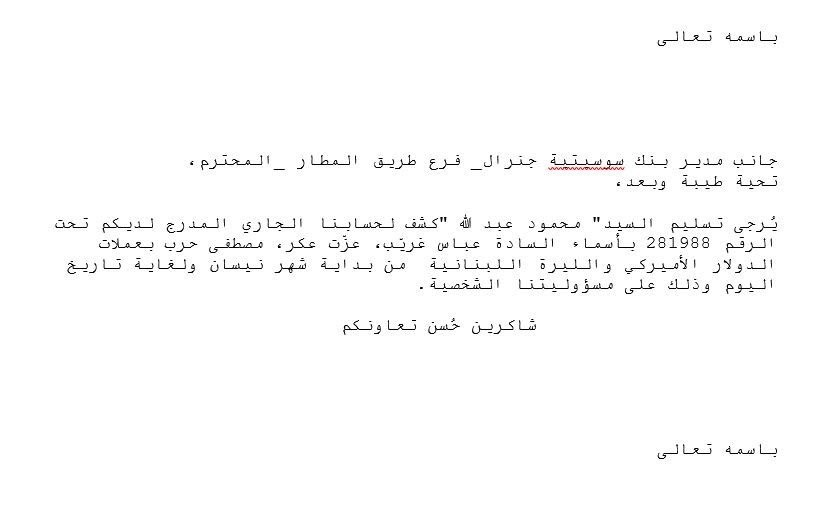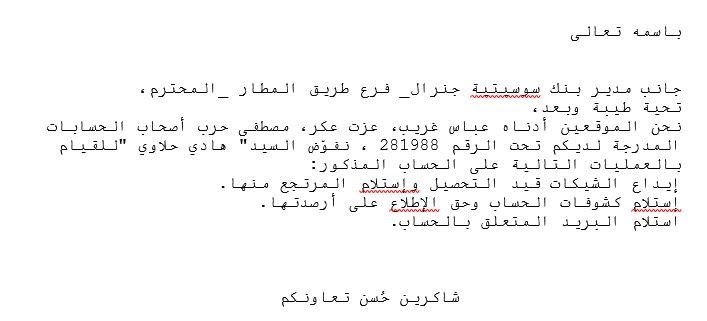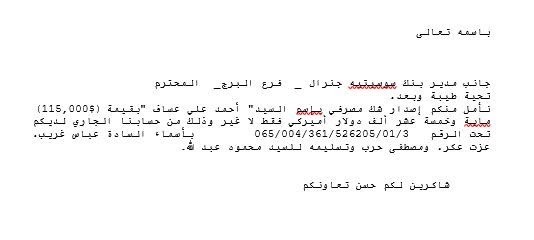 A Lebanese financial expert, speaking to Al-Arabiya, said that the leaked data may expose financial institutions in Lebanon to US sanctions, for having commercial ties with Al-Qard Al-Hassan, which is sanctioned by the US Treasury since 2007.
Other leaked data included details related to the value of the loans provided to more than 200,000 borrowers, the repayment rates, personal information about borrowers, the branches' budgets, and the institution's financial budget for the years of 2019 and 2020.
Société Générale and Byblos Bank were not immediately available for comment.