Even though the cabinet issued a house arrest for Beirut port officials for 5 days after the explosion, no severe measurements have been taken to expose those behind the horrific blast.
Two weeks after the Beirut port explosion, the Lebanese still have no clear answers as to who and what caused the Hangar filled with inflammable Ammonium Nitrate to explode.
There have been arrests for interrogation by the military police and orders of house arrests, yet the dark mystery remains.
Among the 19 people apprehended is the Director-General of Lebanese Customs Badri Daher, who was reportedly questioned for nearly 6 hours, in the presence of his two attorneys, by order of Attorney General Judge Ghassan Khoury.
The interrogation resulted now by the judge issuing an arrest warrant against Daher.
Just as the state-run National News Agency (NNA) reported, Judge Sawwan headed to the scene of the blast to survey the damage after Badri's arrest.
Later, Judge Sawwan will then question Hassan Koraytem, who was the top port official.
The Lebanese President, Michel Aoun, is aware of how complex the situation is and said results will take some time, in collaboration with the FBI and French investigators.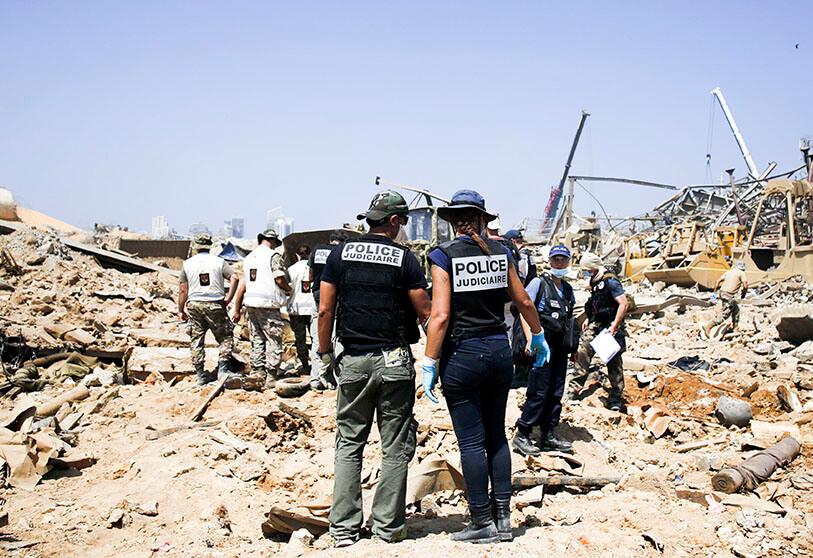 "They, more than us, have the capability and ability to find out the details of what got the ship here, what is the source, and who owns it," Aoun commented on the controversial interference of international investigators.