Warning: This article contains images that could be triggering.
Like many Lebanese, Elie El-Chayeb had dreams and a whole life shattered by the blast on August 4th.
"It all happened in a matter of seconds – what felt like a nightmare suddenly became a reality," he says.
With extremely severe physical injuries, he, his wife, and their daughter survived to tell the tragic tale of the day Elie recalls he "almost lost everything."
Located around 400 meters from the blast site, Elie's entire home came crashing down. The comforting home he had personally renovated and put all his savings into was turned to rubble in seconds.
He told The961 that he did not receive adequate support from NGOs because there are not many houses on his street. As shown in the video below, even the few didn't get as blasted as Elie's.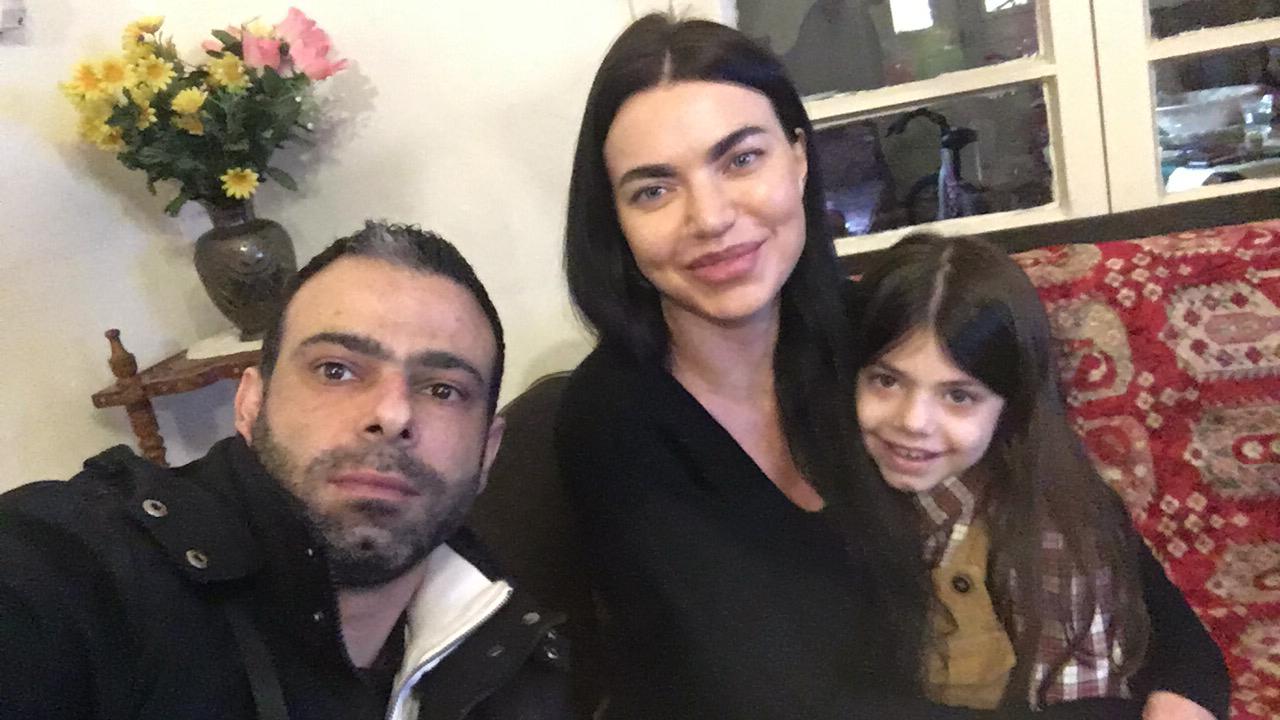 Elie's Story
Since the time he was 3-years-old, Elie was raised by his grandfather. His father had passed away in a work accident and his mother remarried.
After earning his degree, he found a career in the hospitality field. That is, until October 2019, after which he became jobless.
But right before the depreciation of the Lebanese currency, Elie received his grandfather's house from previous renters. It was in bad condition and needed renovations, which cost Elie his life's savings.
But that was okay for Elie because he finally had a place of his own. "For the first time, I finally had a home that I personally repaired and installed parts of, and my family was healthy and safe. I couldn't be happier and prouder," he said.
All that went to waste on August 4th. The house was located in the Karantina area nearly 400 meters away from the site of the explosion.
What's more heartbreaking is that Elie, his wife, and his daughter were near the house that day, just in the apartment above, and the blast didn't spare them.
In addition to his dreams that came -literally- crashing down, he and his family were terribly injured.
Here Elie describes the injuries:
"My wife got fifty stitches distributed on her shoulder, back, and hand."
"My daughter also had the two of her ears stitched on both the outside and the inside, as we were told the power of the blast had ripped them off. Her forehead, lips, shoulder, and whole left leg were also stitched."
"As for me," Elie continued, "I had ninety stitches on my forehead, and twenty distributed around my head. My right hand had the most serious damage, as I lost part of my flesh (till the bone) while I was covering my daughter's face."
And their dream home, it was completely destroyed. The roof had collapsed, the walls were cracked and bent over, and there were virtually no window glasses left.
"All the furniture and objects inside the house either had irreparable damages or got stolen during the robberies that happened in the area throughout the days following the explosion."
One could wonder what is there possible to rob from a house devastated to that point. The AC, the water tanks, and similar items, as Elie mentioned in a video. His place was actually robbed twice after the explosion.
Elie says that robbers took advantage of the grieving families and community, and no official security forces were protecting what's left of a so-called house.
Hundreds of homes were robbed before the security forces managed to arrest over 111 thieves.
After all this, Elie's main concern as a priority is to provide shelter for his family, which he hasn't been capable to do.
"What worsens my situation, even more, is the total absence of official aid and the lack of resources."
Despite the enormous donations pouring into the country and the countless NGOs genuinely helping out, some badly-impacted families are being missed in the chaos and left to find their way out of an impossible catastrophe.
Injured and with no means, it would be a miracle if they can make it, and Elie's family obviously needs an urgent one. That could only happen with people of goodwill helping out.
A relative of Elie has launched a fundraiser in an attempt to help them get some funds. However, amid the many ongoing fundraising campaigns and active calls for donations by influencers, Elie's call for help hasn't gotten the needed attention of the public, not locally and not from the diaspora.
At this point, any support this family will go a long way. Those who can help and are willing to contribute may do so via his fundraising page: Help family rebuild after Beirut explosion.
Lebanon has proven great with his people, now more than ever. No one should be left behind.
Editor's note – 26/09/2020: Shortly after we interviewed Elie El-Chayeb, he informed us that his family was able to receive the generous help of local NGO Offre Joie. We hope that aid keeps rolling his way.