Attorney General Judge Ghassan Oueidat published a letter claiming that Judge Tarek Bitar is not responsible for the investigation into the Beirut Port Blast.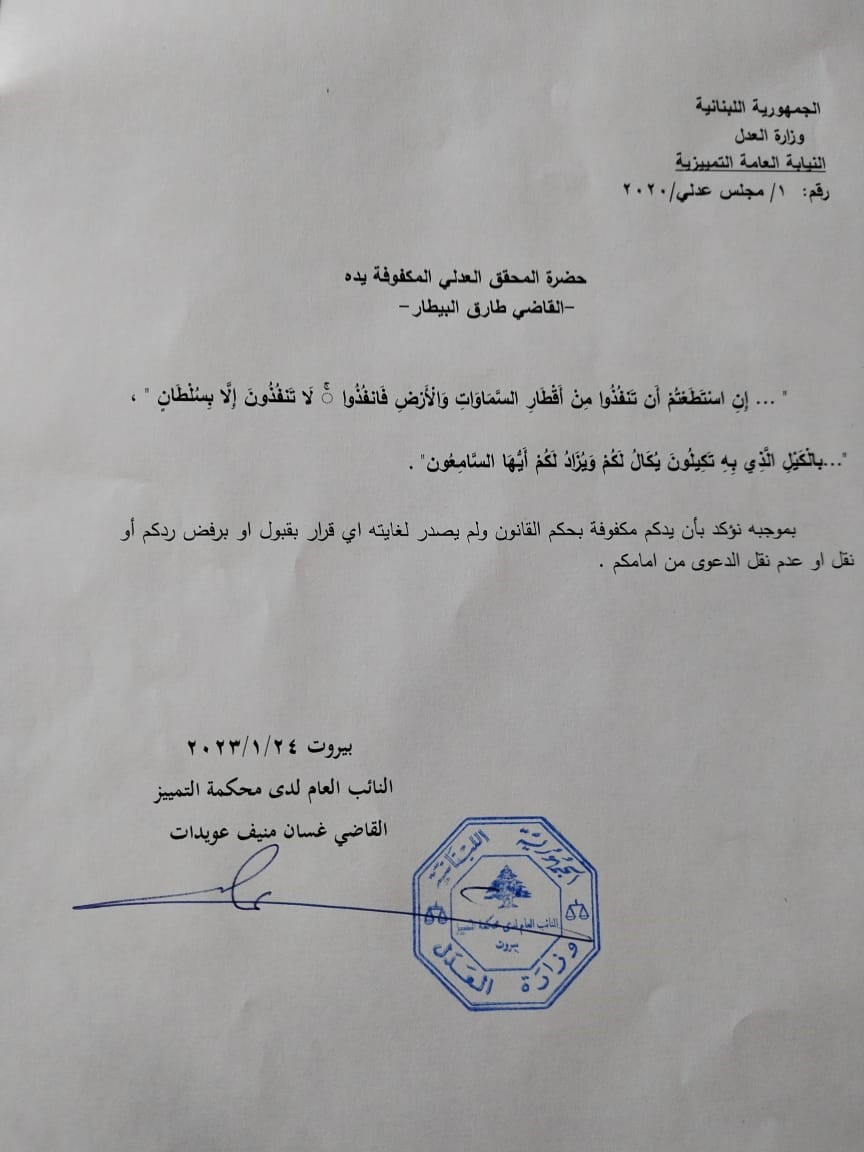 Judge Oueidat tells Judge Bitar that the investigation remains "suspended" and goes as far as calling his work "illegal."
This comes after Judge Bitar charged Judge Oueidat in connection with the Beirut Port explosion, according to judicial sources to Reuters.
Judge Oueidat said, "Bitar ignored us and considered that we do not exist as public prosecutors, and we also consider that he does not exist."
"It is not true that I will sue Bitar and the latter's hands are tied and his decision to resume work is illegal," he continued.
Yesterday, Judge Bitar unexpectedly continued his investigation into the Beirut Port Blast – requesting the release of some detainees and charging others, including high profiles.
A judicial source told AFP that Judge Oueidat and 3 judges have been charged with "homicide, arson, and sabotage." According to court documents seen by Reuters, Judge Bitar charged the former prime minister Hassan Diab as well as former ministers with "homicide with probable intent."
Former prime minister Hassan Diab was among those, along with former president Aoun, that were informed of the dangerous materials at the Beirt Port prior to the explosion that killed 244 people.
Interrogations for 15 people are reportedly scheduled for next month.
Former Minister of Justice Ibrahim Najjar told MTV that Judge Bitar acted "with courage" and that his decision "is bold" stressing that he has every right to go directly to the Judicial police and "every right to issue his decision."
Najjar went on to say that Judge Bitar could be obstructed at any minute and Lebanon "must resort to foreign authorities to achieve justice to be saved."