In a report published on Al-Alarabiya, Hanin Ghaddar, a visiting fellow at The Washington Institute's Geduld Program on Arab Politics, stated that there are two main reasons behind Hezbollah's attacks on the Lebanese Army Forces (LAF).
Ghaddar indicated that Hassan Nasrallah accused the LAF of refusing to reveal its findings of the Beirut port explosion probe.
That was soon followed by Hezbollah-linked journalists criticizing the army in what appears to be a public campaign targeting the army commander, Joseph Aoun, and the Lebanese Army.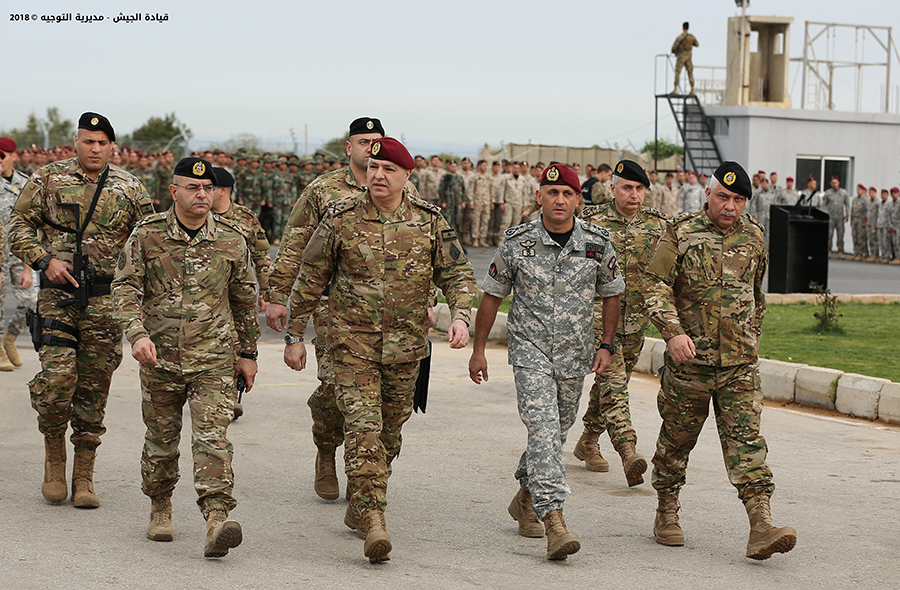 In her analysis, Ghaddar reveals two main purposes to the campaign, which mainly targets Commander Major General Joseph Aoun.
Ever since reports revealed that the ammonium nitrate that had shattered the port and half of Beirut belonged to the Syrian regime, the collective blame against Hezbollah for the port explosion has increased. The Iran-backed and Syrian-allied party "needs a scapegoat" to redirect the public attention from it, Ghaddar explained.
"Hezbollah has always tried to influence LAF security and military decisions, but Joseph Aoun has started to slowly distance himself from the Lebanese President Michel Aoun, and other militia allies," she noted in her report.
This brings to the second reason behind Hezbollah's campaign against the army commander, and it revolves around the presidential seat.
General Joseph Aoun could potentially reinstate the independence of the state institutions that are currently collapsing under security challenges.
And with his stable relationship with the United States, he is rising as a probable strong candidate for the Lebanese presidency, a matter that will counter Hezbollah's plan to have his ally on the presidential seat: Gebran Bassil, who is sanctioned by the US.
"Hezbollah is testing the army and, as a new US administration enters the fray, Joseph Aoun may draw a red line," she noted in regards to the options General Aoun has to whether respond to Hezbollah's public campaign or continue to "lay low."
---
Our team works tirelessly to ensure Lebanese people have a reliable alternative to the politically-backed media outlets with their heavily-funded and dangerous propaganda machines. We've been detained, faced nonstop cyber attacks, censorship, attempted kidnapping, physical intimidation, and frivolous lawsuits draining our resources. Financial support from our readers keeps us fighting on your behalf. If you are financially able, please consider supporting The961's work. Support The961. Make a contribution now.