Have you made any plans on how and where you want to spend your summer vacation in Lebanon yet? No matter what you've written down on your must-visit bucket list, there's something that is still missing, and it's the HIGHEST SWING IN THE MIDDLE EAST!
This breathtaking swing is located in the Northern District of Minieh-Dennieh; a region of 409 KM2.
You have probably heard about the spectacular and magnificent green landscapes of Al-Denniyeh region, and the amazing things you can visit and explore, such as the Zahlan Grotto, Qaser El-Ahlam, and Sfireh Roman Temple among others. 
And now, you have another striking and out-of-this-world experience to do there as well and indulge in: The highest swing in the Middle East has been built on the top of Jabal Al Arba'in (Makmal mountain chain) measuring around 1400 meters above sea level.
The swing's location and placement make it actually very close to the 20 meters hanging bridge that is made of transparent glasses for paragliding and skydiving purposes.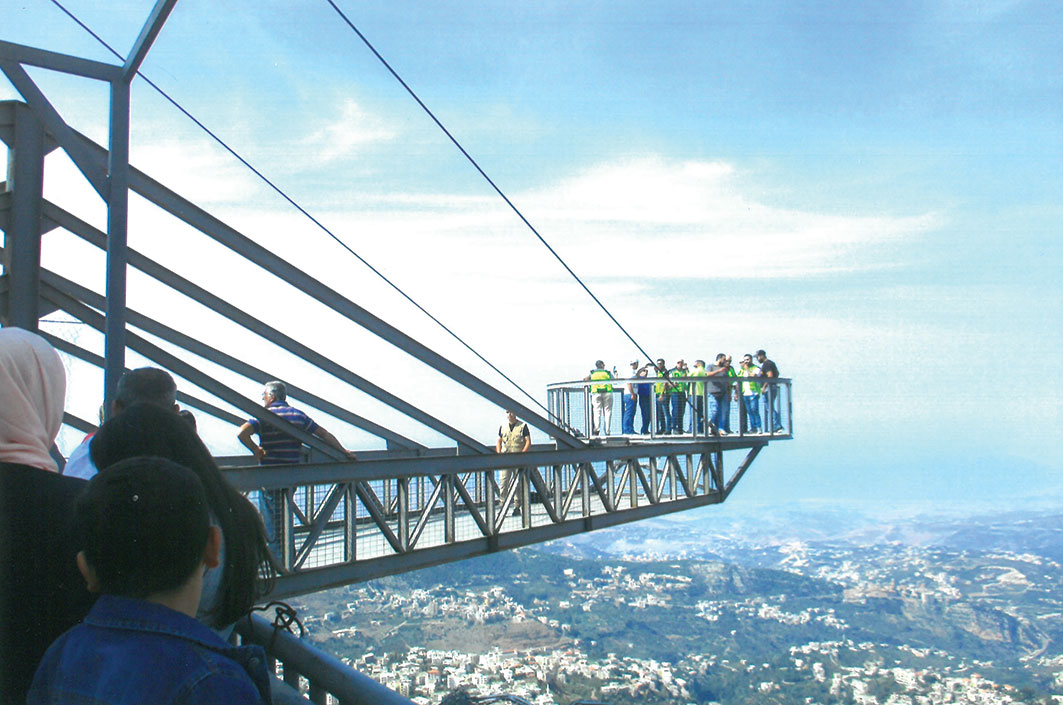 The swing we're talking about is 21 meters high and was executed under the supervision of Sir Téléphérique Company and under the close monitoring of Mr. Mohammad Jawad Fatfat alongside a team of skillful and expert engineers.  
This transitional awaited event that will take place in a couple of days, in the heart of Jabal Al Arba'in, will certainly be eye-opening to many tourists and locals who may have not heard of Al-Denniyeh district before.
This initiative is indeed the first step towards showing the whole world that the 10,452 KM2 Lebanon is more than a finger-licking Hummus plate or political and religious conflicts.
It's a small country with a big heart, precious human and natural resources, and a trove of treasures, all of which can make it compete with the world's greatest and top wonders.