Lebanon's iconic gondola lift system runs from the coast of Jounieh all the way up to the peak of Harissa. Everyone knows about it, but not everyone knows the story behind it.
Journey to the Top
Founded by the Boulos family in 1965, the Teleferique is the most popular tourist attraction in Jounieh, Lebanon.
It begins on the seaside road in Jounieh and takes you on a steep journey over the main highway of Lebanon and beautiful towns nestled in the greenery to the top of Harissa to meet Our Lady of Lebanon.
This was the main reason why the Teleferique was built – to make the pilgrimage site easier to reach.
In addition, the glorious views of Lebanon from the cable cart ride are a sight for sore eyes as one can admire the seaside scenery extending from the Casino du Liban all the way to Beirut.
Aerial Train
In an interview with Lebanon Traveler, Joe Boulos recalled when his father Fouad first pitched the crazy idea to the Lebanese President back then: Fouad Chehab.
"The President could not understand what [the Teleferique] was, and in fact, there was no one in the Middle East who could. The closest description my father could give was of a train in the air," he said.
The Teleferique was inspired by postcards Joe's father had seen from Switzerland and the Alps.
From humble beginnings, and as a school drop-out, Fouad Boulous worked hard to become a self-made entrepreneur and business owner.
"It reflects the genius of some entrepreneurs who go ahead and do things that are beyond the regular scale. To have a small country like Lebanon leading the whole region with a project like this is a feat," expressed Joe.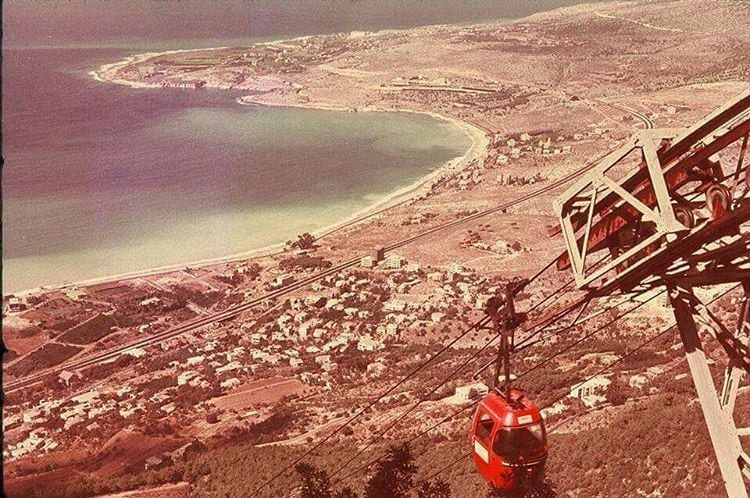 Bucket List Check
Until today, the Teleferique is still beautifully preserved despite having been through a lot, including the civil war and harsh weather.