Hummus is so adored around the world that there is even an International Hummus Day, May 13th.
It's also a perfect day to remind everyone that
1- Hummus is an Arabic term that means Chickpeas, and this dish is called Hummus because its recipe is all about Chickpeas.
2- Lebanon broke the world record twice for the largest hummus bowl!
The savory mashed chickpea dish is an essential part of Middle Eastern cuisine, with its origins dating back thousands of years.
In October 2009, Lebanon reached a world record for a two-ton hummus plate.
A few months later, Israel (occupied Palestine) broke Lebanon's record with a four-ton dish, insisting to claim the dish theirs.
Both countries have been trying to claim it as their own 'national dish', this was known as "The Hummus Wars."
To settle the argument, Lebanon broke the record again in May 2010, aiming to prove the dish is Lebanese!
Chef Ramzi Choueiri and 300 student chefs served 10,452 kg of the Hummus in an enormous ceramic plate created just for that reason.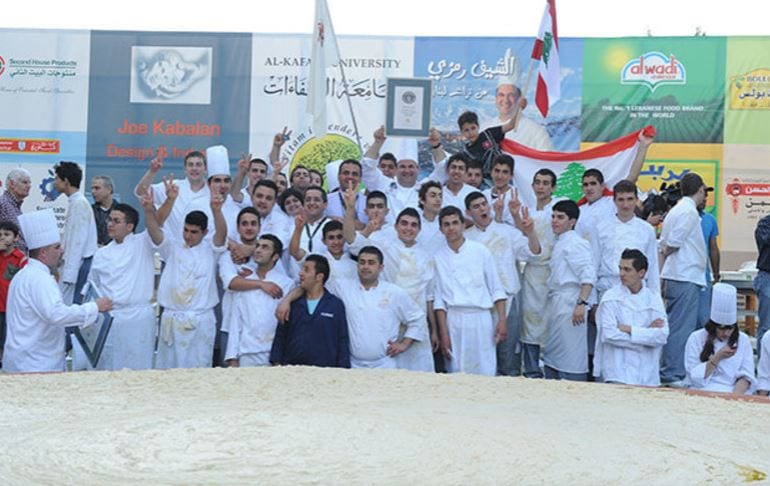 In the summer of 2015, Israel tried to claim again that Hummus is theirs and tried to get back the title. They prepared a 15-ton bowl, however, the Guinness officials refused to make a visit for the matter, due to a security warning.
Thus Lebanon still holds the "Largest Serving of Hummus" Guinness World Record title among many other world records!
Happy International Hummus day!
Get to know the 10+ reasons why Hummus became so popular worldwide and check these 20 mouthwatering photos of Hummus.