The International Center for Transitional Justice (ICTJ) is inviting talented artists from Lebanon and Tunisia to showcase their art at the Wide Awake Art Contest.
The contest, which is supported by the Dutch Ministry of Foreign Affairs, is calling on emerging or mid-career Lebanese and Tunisian artists, including Tunisian and Lebanese expats, or expat artists based in Lebanon or Tunisia, to participate.
It aims to shed the light on artists and change-makers in times of social and political turbulence where art can be a powerful tool to challenge authorities and demand change.
With central offices in New York City, the ICTJ works for justice in countries where there are massive human rights violations and repression.
It's a non-profit organization founded in 2001 to pursue accountability through transitional justice mechanisms.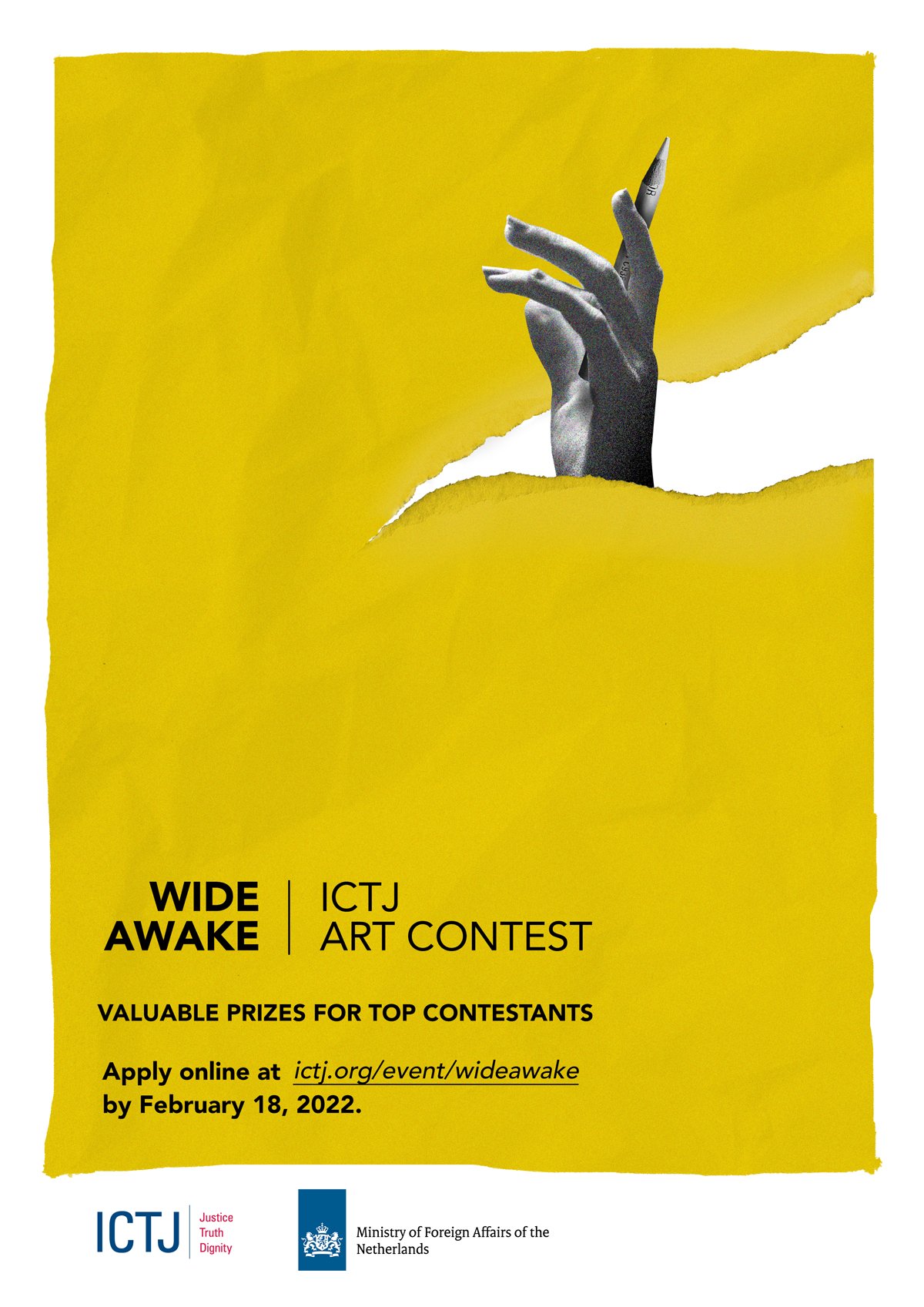 The contest requires that participating artists explore the theme of The Sound of Dissent and present original and creative documentation through art about their community stories in times of resilience and instability.
Each piece of art will be presented to a panel of jurists that will select six finalists based on the criteria of artistic quality, technical mastery, and originality.
The jury includes Lebanese artists like the Beirut-based street art Ashekman, founded by Omar and Mohamed Kabbani, and Lebanese-Canadian communication and advertising professional Paola Mounla, founder of Art of Thawra. There will be also jurists from Tunisia and Palestine.
The rewards for the finalists, in addition to the exposure, are as follows:
1st place finalist: $3,000
2nd place finalist: $2,000
3rd place finalist: $1,500
4th place finalist: $1,000
5th place finalist: $500
Eligible participants have to complete the online application form in Arabic, English, or French and submit their artwork before February 18th, 2022.
Submissions will be evaluated based on creativity, originality, execution, and relevance to the theme. Following the contest, ICTJ will host an online exhibition and a final ceremony in Tunisia with selected finalists.
For more information, visit the International Center for Transitional Justice (ICTJ) Wide Awake Art Event page.
It is to note that ICTJ provides Lebanon with assistance to Lebanese civil society, working on Lebanon's legacy of human rights violations to break the cycles of violence.
It has also "encouraged the creation of a truth-seeking process to address the enforced disappearances that had occurred during the civil war."