The 9-year-old Lebanese boy Imad Saade participated in the World Caribou Mathematics Cup and won 1st place, scoring the best results out of 17,300 children competing from around the world.
Back in 2021, Imad Saade won 28th place out of 12,000 contestants in the same competition.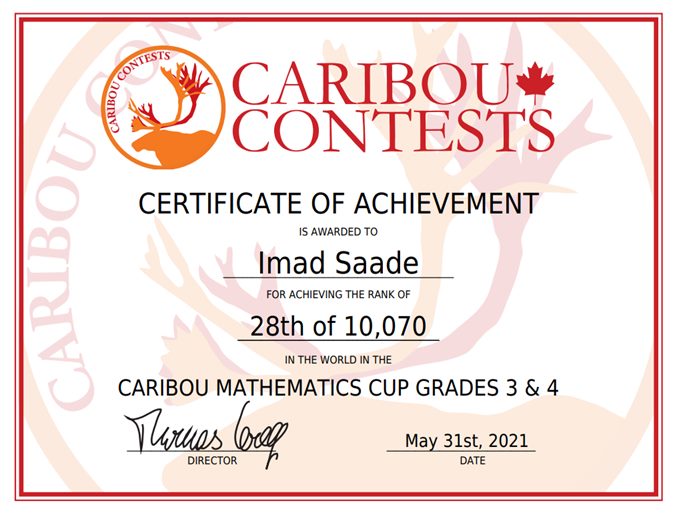 Back then, his mother Lara Ghadban Saade posted on Facebook about her son Imad's passion for mathematics and his request to participate in an international mathematics competition. He was 8 years old and she got him to join the Caribou contest.
"He succeeded to rank 1st in 3 out of the 6 contests, to be finally ranked 28th over 10070 participants in the world coming from 38 countries," she said back then.
Despite his very young age, the young Lebanese genius also plays the piano.
Caribou is a platform offering math learning resources and competitions for Elementary School to High School students.
The Caribou Mathematics Competition is an international online math contest held 6 times a year, in October, November, January, February, April, and May, with each contest run at many levels for Grades K/1, 2, 3/4, 5/6, 7/8, 9/10, and 11/12.
The Contest questions and solutions are also offered in many languages, including English, French, Persian, Mandarin, Ukrainian, Khmer, Vietnamese, and Bahasa Melayu.