As the date of the coronavirus (COVID-19) vaccine's arrival in Lebanon approaches, the Information Ministry launched an initiative to develop people's knowledge about the vaccine.
On Thursday, the ministry opened its email (at the end of this article) to be receiving inquiries from citizens about the vaccine, which is expected to reach Lebanon in the first quarter of 2021, inviting those interested to send their questions.
This comes in the ministry's framework of collaborating with the Health Ministry, the World Health Organization, and UNICEF, to prepare a set of questions regarding concerns about the COVID-19 vaccine, and answering them scientifically.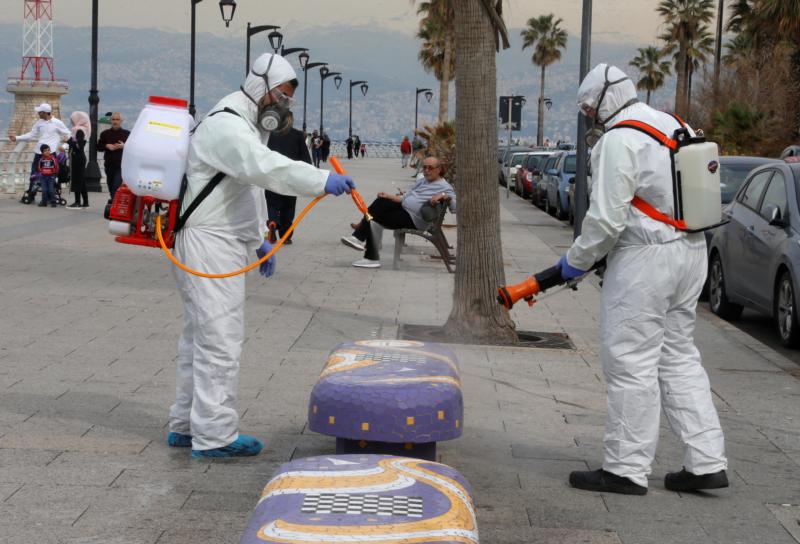 The Information Ministry has already created a preliminary list of frequently asked questions (FAQ), but it aims to develop it further, with the citizens' input, as part of an upcoming awareness campaign with the Health Ministry.
So far, these are the most common questions identified by the Information Ministry:
How do I know the vaccine is safe?
To whom will the first doses of the vaccine be given in Lebanon?
Will there be fair distribution?
Does the effectiveness of the vaccine differ according to its price and source?
Is the vaccine safe despite the expedited procedures that did not allow laboratory experiments sufficient time?
Does the vaccine make me sick, and does the body show allergic reactions to the vaccine?
Are there any side effects of the vaccine?
Does the vaccine change genetic information?
Are there any possible negative repercussions for the vaccine on my health in the near and far future?
Do I have to undergo certain tests before getting vaccinated?
Can I get the vaccine if I contracted COVID-19 in the past?
Is the vaccine a one-time administration or should I repeat it?
What are the ages that adopt the vaccine?
Can I receive the vaccine if I move to the country where it was started?
When will the pandemic be defeated?
If you have any questions not included in the above list, you can send them directly to the Information Ministry via email: [email protected]. For the answers to these questions, a Q&A list is set to be available on the ministry's website.
We have a dedicated coronavirus section where you can find the latest news/updates about the pandemic in Lebanon, inform yourself with WHO-verified resources, and track the number of cases in Lebanon in real-time. Click here.