Interpol has issued Red Notices for 3 people in relation to the transportation of ammonium nitrate to Lebanon.
Red Notices were issued for the owner and captain of the MV Rhosus ship that docked at the Port of Beirut, as well as for the Portuguese ammonium nitrate trader who inspected the ammonium nitrate in the port's Warehouse 12, several years ago.
A Red Notice is an international request by Interpol to locate and arrest a person pending extradition, surrender, or other legal action.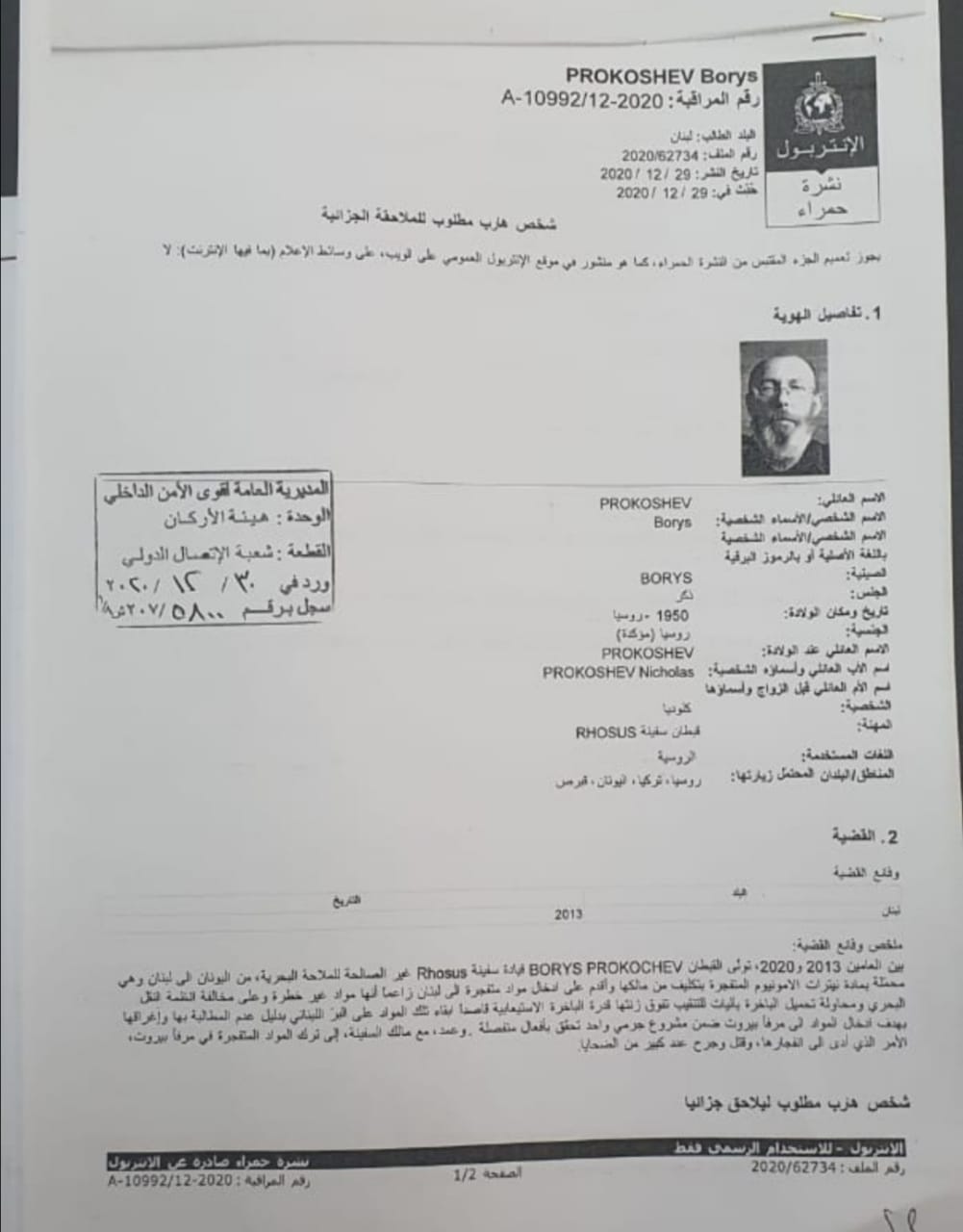 The warrants against the aforementioned individuals, Igor Grechushkin (owner), Borys Prokoshev (captain), and Jorge Manuel Mirra Neto Moreira (trader), come more than 5 months after the deadly explosion that rocked Beirut on August 4th.
The blast, which killed more than 200 people, injured thousands, and caused widespread destruction in the Lebanese capital, resulted from the ignition of 2,750 tons of ammonium nitrate that was brought to Lebanon aboard the MV Rhosus in 2013.
In October, Judicial Investigator Judge Fadi Sawan issued arrest warrants for Grechushkin and Prokoshev, and the warrants were forwarded to Interpol.
Sawan, who has been leading the local investigation into the explosion, was authorized to resume working on the probe after 3 weeks of its suspension upon the request of 2 ministers who were indicted by Sawan in relation to the explosion.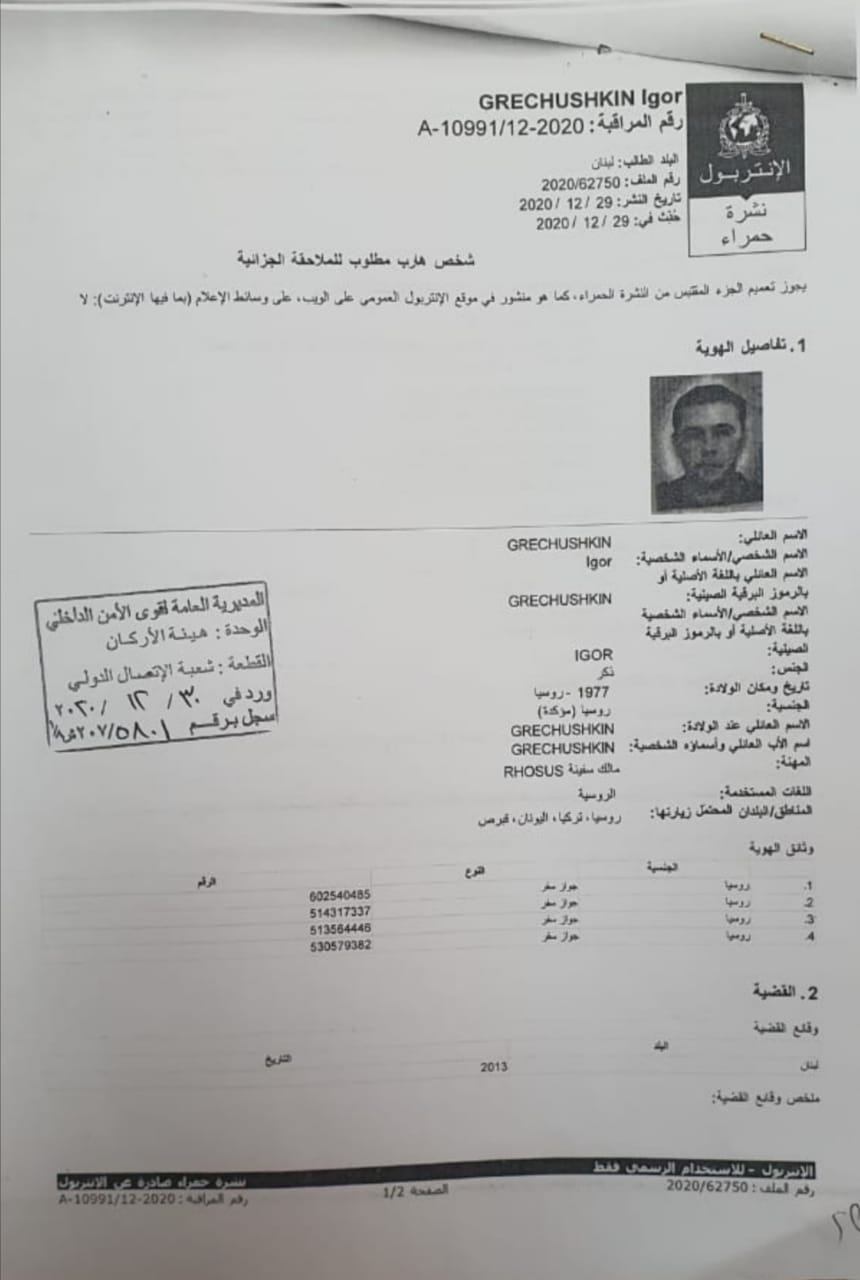 Although high-ranking officials have been charged, the investigation, which was initially declared as a 5-day matter, has not yielded any results, 5 months on.
*Images used in this article belong to LBCI
---
Our team works tirelessly to ensure Lebanese people have a reliable alternative to the politically-backed media outlets with their heavily-funded and dangerous propaganda machines. We've been detained, faced nonstop cyber attacks, censorship, attempted kidnapping, physical intimidation, and frivolous lawsuits draining our resources. Financial support from our readers keeps us fighting on your behalf. If you are financially able, please consider supporting The961's work. Support The961. Make a contribution now.