The continuous follow-up carried out by the Information Division of the Internal Security Forces (ISF) against illegal immigration operations is increasing after the boat tragedy in Tripoli.
As a result of intensive investigations, the division's patrols were able to gather information about a boat in the Dbayeh area prepared by an unknown network to carry out the smuggling of a large number of people by sea to Italy.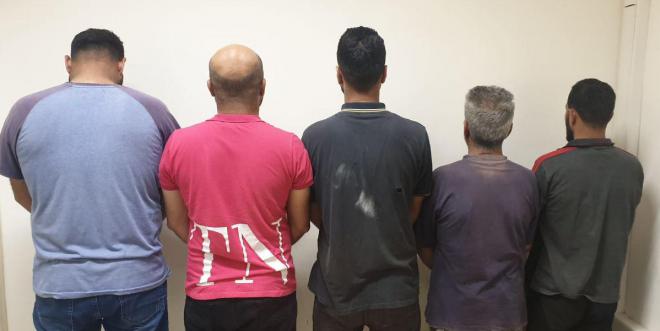 Through the process of monitoring the location of the boat, these patrols reached the network members, who are:
A.S. (born 1987, Lebanese)
A.A. (born 1997, Syrian)
A.M. (born 1991, Syrian)
T.A. (born 1984, Syrian)
A.R.A (born 1963, Lebanese)
According to the ISF, the orders were given to work out their whereabouts and arrest them.
The ever-increasing illegal immigration through "death boats," as they call it, is prompted by the grave and unprecedented economic crisis which is severely affecting the people already living below poverty lines.
Last month, more than 6 bodies were found off the shore of Tripoli after a failed attempt at illegal immigration on their way to Cyprus. This incident led to nationwide anger, especially among crisis-stricken Tripoli.