The Internal Security Forces (ISF) are warning citizens about a WhatsApp message scam that has been going around.
A number of Lebanese have reported receiving a fake WhatsApp message stating that they can register to a program of the World Health Organization (WHO) through a link and get a sum of money worth 500 EUR (about 615 USD) after answering several questions and sharing the link with their friends.
However, it's important to realize that the link included in the message does not actually belong to the World Health Organization.
"It may aim to pull the information from the recipient's device, in preparation for later use in fraudulent acts," wrote the General Directorate of Internal Security Forces in its warning.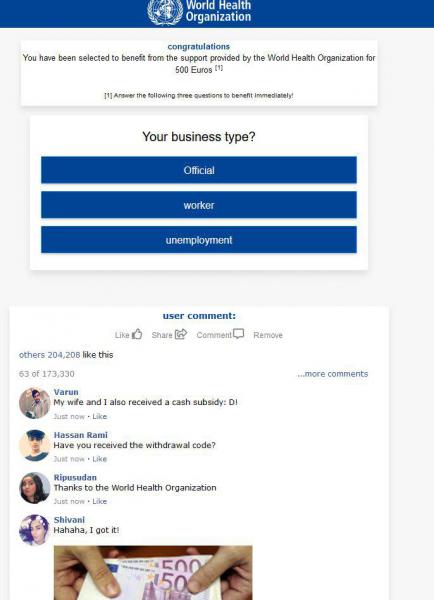 The ISF has asked citizens to be alert and practice caution and not to enter any strange link that they do not recognize, even if they seem to be on behalf of well-known organizations or institutions.