Israeli Air Force launched airstrikes on South Lebanon overnight, targetting sites near the border where rockets were fired hours earlier at the Israeli settlement of Kiryat Shmona, hitting an open area nearby.
The unidentified targets appeared to have been located near the village of Mahmoudiyah in South Lebanon in an open area that the Israeli warplanes struck.
No casualties have been reported as of yet.
These raids were preceded on Wednesday afternoon by heavy Israeli artillery fire on Lebanese border areas, in response to the fired rockets.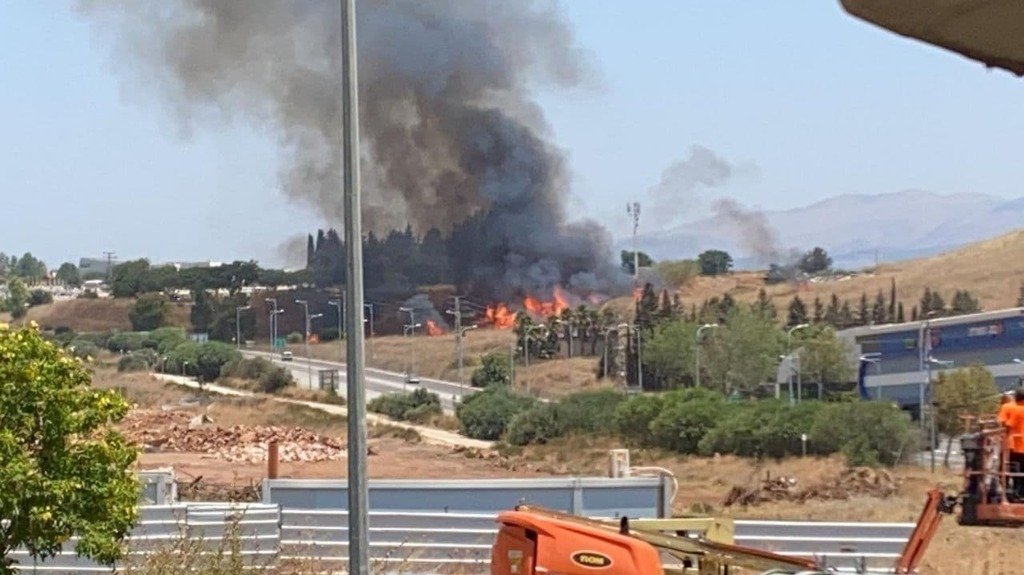 Hamas-affiliated Palestinian group Nabd Al-Saraya has claimed responsibility for firing the rockets from Lebanon:
"The Lebanese state shoulders responsibility for what takes place inside its territory," an Israeli army spokesperson said, warning against escalation and threatening to launch more strikes.
According to Israeli media, "cross-border attacks remain possible over the coming days and weeks" as well as "additional retaliatory airstrikes or artillery fire against alleged militant targets in Lebanon."