Israeli military vehicles crossed the barbed wire fence on the border with Lebanon as Israeli violations of United Nations Security Council Resolution (UNSC) 1701 continue.
On Tuesday afternoon, an Israeli tank crossed the barbed wire in the locality of Kroum Al-Sharqi, in the border town of Mays Al-Jabal, South Lebanon, the National News Agency (NNA) reported.
It was supported by a second tank and a military jeep, while more than 10 Israeli soldiers were deployed between the Blue Line and the barbed wire fence, accompanied by police dogs.
The Lebanese Army said in two previous statements that the Israeli military had violated the Lebanese airspace a total of 8 times this week between 3:25 PM Monday and 1 AM Tuesday.
The aerial violations involved circular flights over various Lebanese regions by reconnaissance aircraft and fighter jets, the Army said, adding that they were being followed up in coordination with UNIFIL.
Although Lebanon filed a complaint to the UNSC earlier this month about the repetitive violations of Lebanese sovereignty by Israel, the violations have not stopped.
Notably, on Monday, Israeli forces carried out maintenance work on the iron fence over the concrete wall near the village of Kafr Kila as a military delegation was spotted visiting and inspecting the area, according to the NNA.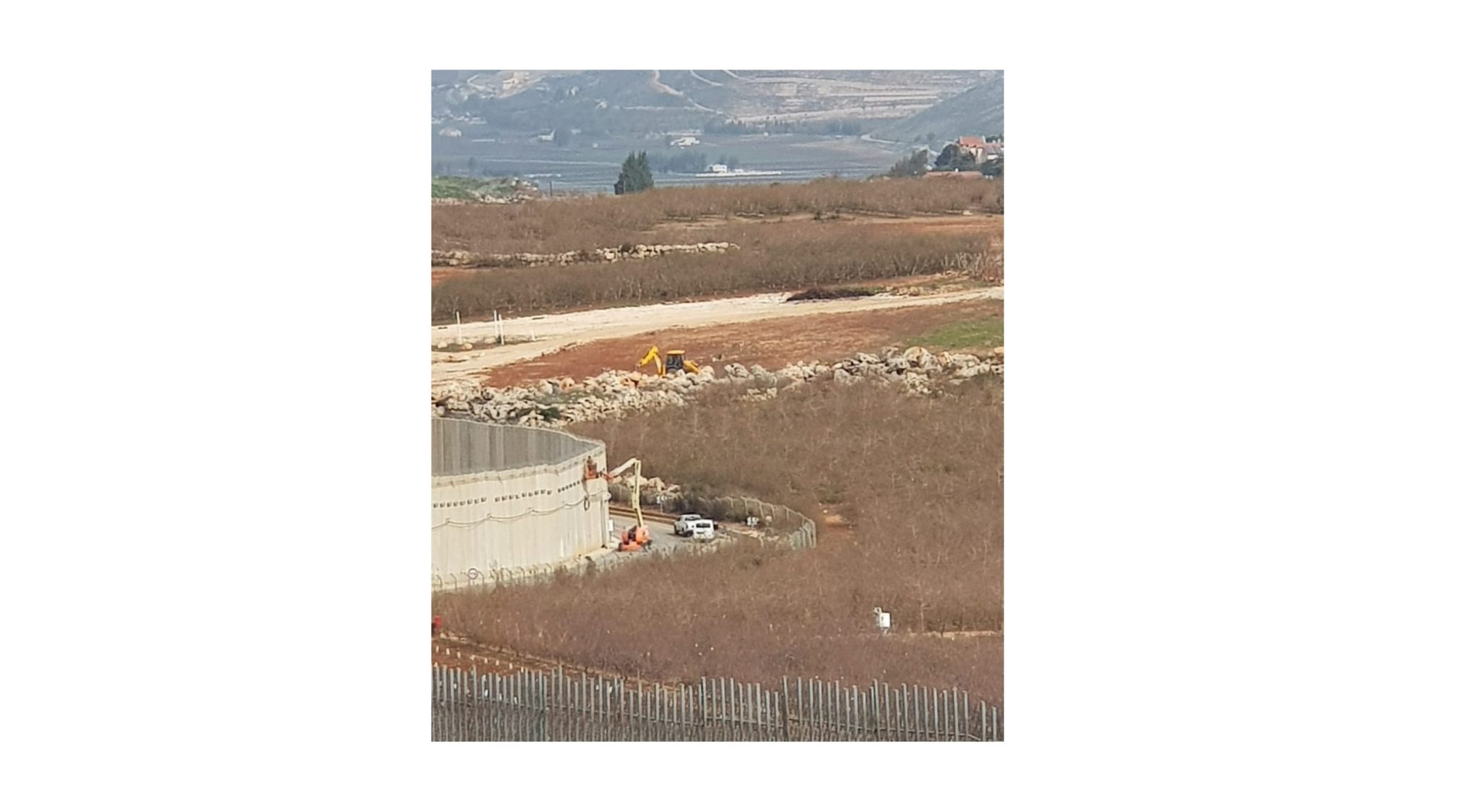 Two days prior, the Israeli military reportedly attempted to kidnap the brother of the shepherd who was recently released back into Lebanon, near the southern border.