As the number of coronavirus cases rises around the world, countries are struggling to keep up with the enormous numbers appearing daily. Many billionaires around the world have joined the fight by financially contributing against the COVID-19 pandemic.
As of today, Italy is registering 47,021 coronavirus cases and a staggering number of 4,032 deaths (Wordometers, March 20th, 21:21 GMT), exceeding the coronavirus death toll of China (3,208).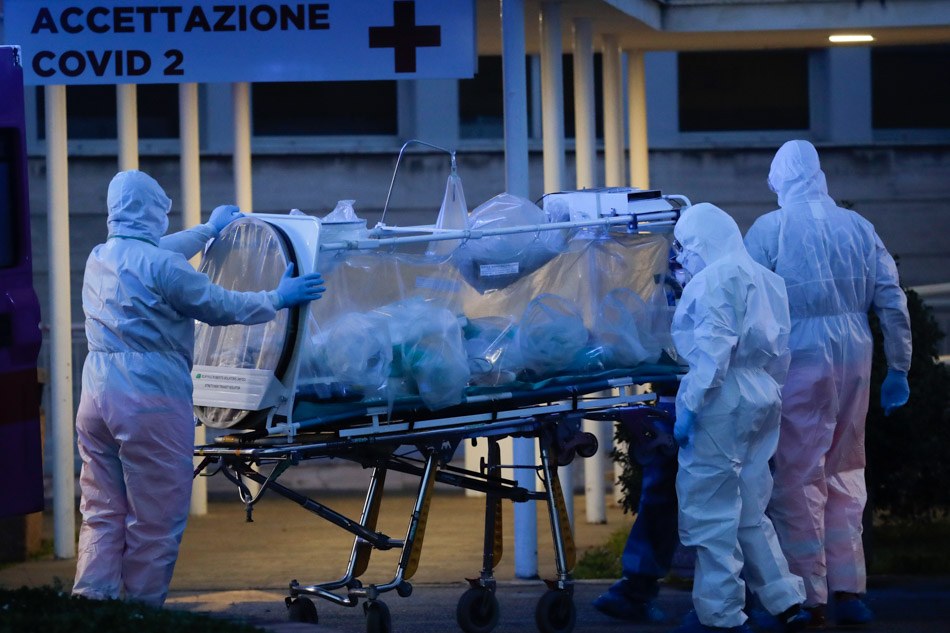 Italy is suffering badly and its billionaires, at least 18 of them, had to step up to help save their country.
Most companies and stores in Italy have been closed since March 9th. This has led to a 26% plunge in the stock index. Yet that has not deterred Italy's wealthiest to donate a bulk of $28 million so far to hospitals, healthcare facilities, and the government, since February.
"What worries me the most is the health emergency that's taking place, both in our country and all over the world," Giorgio Armani told Forbes.  
In response to the outbreak, Armani was the first to close its stores, restaurants, and factories.
He then contributed $1.4 million to 3 hospitals in Milan, the National Institute for Infectious Disease in Rome, and the Italian civil protection agency, according to Forbes.
Earlier this week, Remo Ruffini, chairman of the Italian outerwear and accessories label Moncler, pledged more than $10.7 million to help kickstart in a record time a hospital in Milan to support the region of Lombardy.
The specialist intensive-care facility will extend to over 20,000 m2 on Scarampo avenue, with hundreds of beds.
Giuliana, Luciano, Sabrina and Barbara Benetton (Edizione SRL), Francesco Gaetano Caltagirone, Luca Garavoglia (Spirits maker Campari Group), Renzo Rosso, and Massimo Moratti have donated more than $7 million to hospitals in Milan and Rome, and to the Biomedico of the Policlinico Universitario in Rome.
Italian billionaire heiress, and one of the world's ten richest women, Massimiliana Landini Aleotti converted her pharmaceutical company Menarini into producing and distributing for free disinfectant gel.
Fashion legend Miuccia Prada, owner of Prada, and her husband Patrizio Bertelli, CEO of Prada Group, donated each two intensive care and resuscitation units; a total of 4 units.
The Agnelli family, who owned the Ferrari Formula 1 team, among other companies, donated 150 ventilators and various medical equipment to the health services.
They also provided the Italian Red Cross and ANPAS (the Italian National Association for Public Assistance) a fleet of vehicles for the distribution of food and medicine to the needy across Italy.
This week, they pledged $10.8 million for the health and social needs in the city of Turin and the region of Piedmont.
Dolce and Gabbana donated undisclosed sums to University in Milan to advance research into COVID-19.
"Even a very small gesture can have enormous significance. Supporting scientific research is a moral duty for us, [and] we hope that our contribution can help resolve this dramatic problem," they told Forbes.
In that context, Business Insider reported that "Billionaire philanthropist Bill Gates, Alibaba founder Jack Ma, and Hong Kong's richest man Li Ka-Shing have collectively pledged over $100 billion to various efforts to help alleviate the coronavirus outbreak."