The southern side of Beirut became a scene of war by the Khalde highway on Thursday when members of the Sunni tribe Arabs of Khalde, which support the notorious Sheikh Omar Ghosn, clashed with allegedly Hezbollah supporters.
The confrontation, which occurred in a populated residential area, lasted for hours and included machine guns firing in various directions, rocket grenades propelled, and stores set ablaze, including the Chebli Center.
Two were killed, a 13-year old boy from the Ghosn family and a Syrian national, and at least three were injured.
All that drama and the loss of properties and lives…for a banner.
Origin of the Clash
Allegedly, the problems began days ago when the owner of the Chebli Center hung a banner with content that was deemed provoking to Sheikh Omar Ghosn and his supporters.
Details about the contents of the poster are conflicting. Some say it was merely for Ashoura, others say it was about STL's convicted Salim Ayyash.
Despite the fact that the owner of the Chebli Center has the right to hang whatever he wants on his building, Sheikh Omar tore down the large banner, according to preliminary reports from the area.
After resolving differences, the problems reignited when Chebli put up another banner, despite knowing it could provoke the Sunni Arab clan that resides in the area. A march of armed protesters took place the next day, with chants against Hezbollah.
Given that Ashoura is observed every year with no incidents, it seems unlikely that a simple banner about the event could provoke the Sunni tribes. At least not to the extent of an all-out armed sectarian fight with casualties and serious property damage.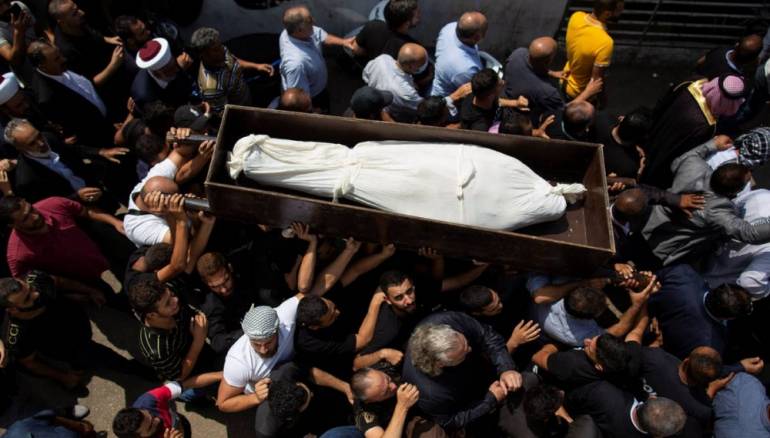 "Under Control"
Shiia political factions like Amal and Hezbollah denied responsibility and involvement in the collision. From his side, Future Movement's Saad Hariri called on the Sunni Arab tribe to be calm, showing the political sect's influence on armed party supporters.
When the Lebanese army made a statement that the situation settled down and that everything was under control, the opposite was evident. It was hours before the altercations ended.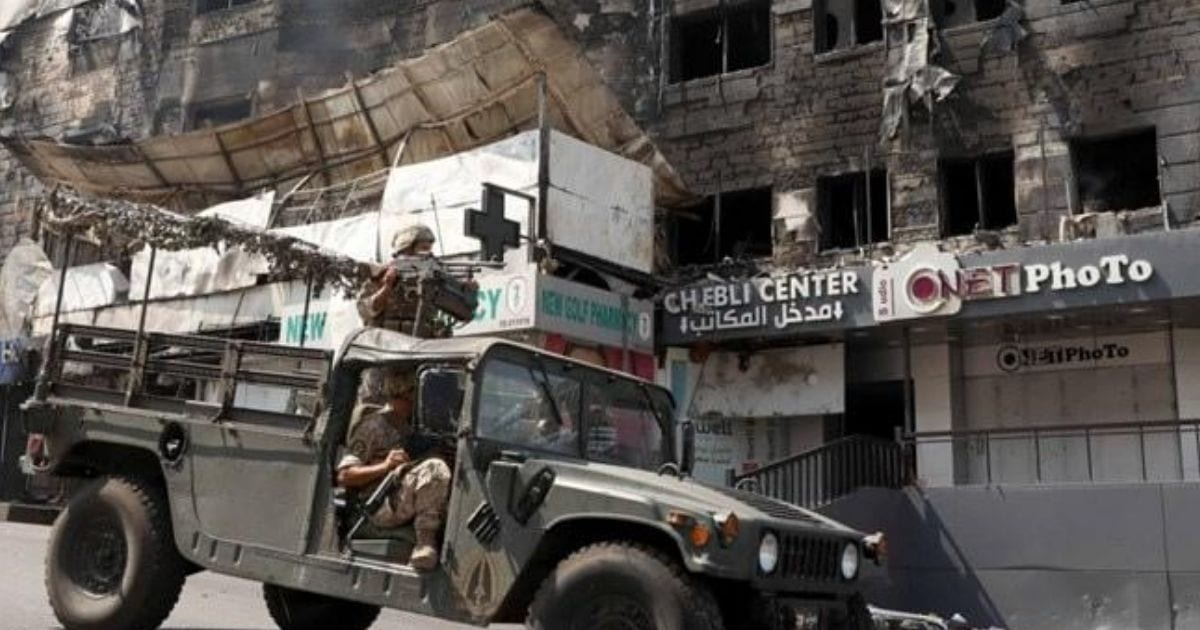 These are the incidents where the Lebanese army is needed most to restore calm and apprehend initiators of strife and terror.
However, when having to face armed party members, the Lebanese army seems to lack the same orders and force it uses against unarmed civilian protesters, as seen in the protest of August 8th.
It gets one to question whether the armed political militants in the country are granted an undue immunity to act violently and territorial; all while the people are deprived of protection and even of their rights to demand justice and reforms.