Lebanon is currently going through a harsh economic crisis, and almost all Lebanese people are suffering because of it.
Their limited or non-existent paychecks, along with the rising prices, are keeping them from providing to themselves and their families some very basic and essential needs. 
Throughout this crisis, we have seen many amazing initiatives taken by the Lebanese people to help each other out in any way they can.
From laying out food in the streets and facilitating the donations of clothes, to offering free services and many more humane gestures, people have been able to ease each other's pain.
This wake-up call came from several incidents of despair we've witnessed in Lebanon due to these difficult times.
Some people have been feeling hopeless and that they are alone in their distress, so the Lebanese, even those with little means, have stepped up to prove them the opposite.
With every painful story about people in need that circulates in Lebanon, the more people became eager and motivated to help.
Thus, the initiatives grew bigger and bigger, and one of them is a fantastic Lebanese application called Khayyak, which translates into "your brother."
Khayyak is a free nonprofit App that can be downloaded from either Google Play or App Store. It was recently created to help the Lebanese people through this increasingly harsh economic crisis.
It connects those who need help with those who can provide it. It allows them to easily request the type of help they need so that other capable people can help them out. (Absolutely great!)
It is much like the gestures we are seeing in many streets in Lebanon, where tables and stands are placed so that people can leave stuff that others can benefit from.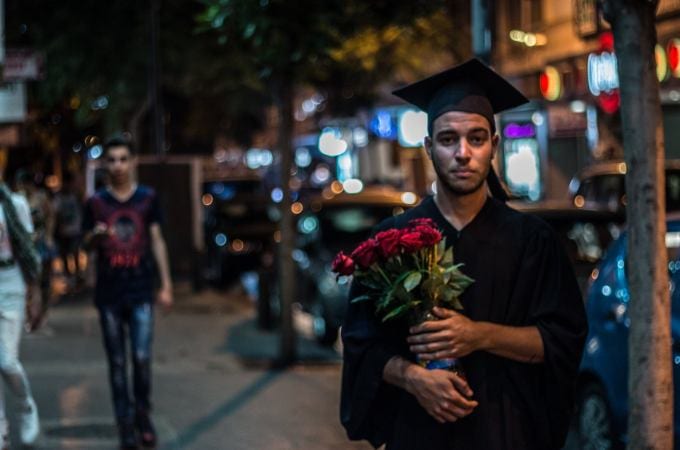 The difference is that Khayyak provides an easier, more effective, and practical way of doing it. Being an App, it covers a wider network across Lebanon, hence not limited to one physical or limited location. 
The procedure is very simple. You download the app and select between the two available options: Request or Offer Help.
You can write in detail about the thing you need or you would like to donate or help with, insert your phone number so those who are interested can contact you, plus your name and your address.
Basically, all Lebanese individuals and organizations are encouraged to use it because this is exactly what we need to create a significant network of support to help each other during this harsh time.
This app was made to help people, but it also holds a deeper meaning. Khayyak, with both its name and its function, brings the connection between all people in Lebanon closer.
It is also made so it feels reliable to its users because a brother always has your back, and you don't need to hesitate before asking him for help when you need it.
Khayyak also brings its users the most beautiful feelings of all: the feeling that you are not alone, that you matter and that your fellow Lebanese care, that you've just made someone's day or even the life of a family a little bit easier. 
A brilliant, important, and well-executed idea that I'm sure many people will end up being thankful for. As the app's slogan says: "You are not alone, Your brother is by your side."
One cannot stress enough the importance of such actions at times like this. Every little thing can and is making a difference.
To see many Lebanese people being so mindful of others, empathetic and deeply connected to each other, makes us very proud of our nation, and reinforces our beliefs that we deserve a great country.
We are all in this together, and let us keep enacting strong unity. So far, 24% of the posts Khayyak is getting are offering help, and 76% are requesting help.
It is no surprise since the app is very recent, most don't know about it, and the need for help is higher. However, now that you know it exists, go ahead and be part of it, and share it with your network.
Let's bring this 24% to at least an equal percentage of support. You can download Khayyak here.
For those who are not sure of the honesty of those requesting help, the founders of the Khayyak have this as an answer:
"We advise to not hand neither cash nor medication. Next, we'll start showing the number of posts by a given user and their joining date. We believe this will make Khayyak less scam-prone but again, we request you use your common sense."