The Beirut port explosion has certainly shaken not only Lebanon but the entire world. The massive chemical explosion has impacted Lebanon and even reverberated to shake countries like Cyprus, Jordan, and Syria.
Many Lebanese are continuously posting about funding and finding victims and shelters. Also, many A-list celebrities have been shaken by such an explosion and took to Instagram stories to post about it.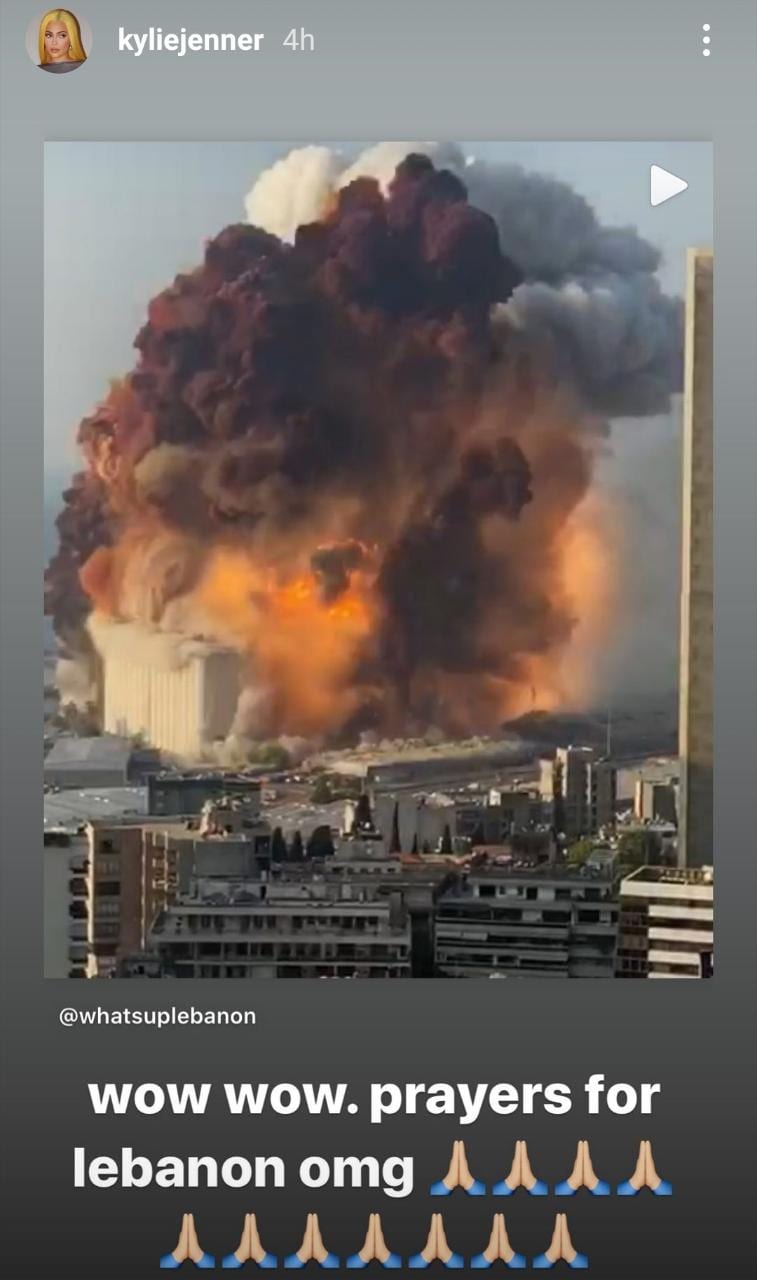 Kylie Jenner, makeup mogul and reality TV star, shared a post showcasing the heartwrenching explosion in Beirut. Her caption expressed her shock and she sends "prayers for Lebanon."
Famous singer Dua Lipa has also shared the posts reporting the blast of Beirut and shared a tweet that urges people to donate blood at all hospitals in Beirut.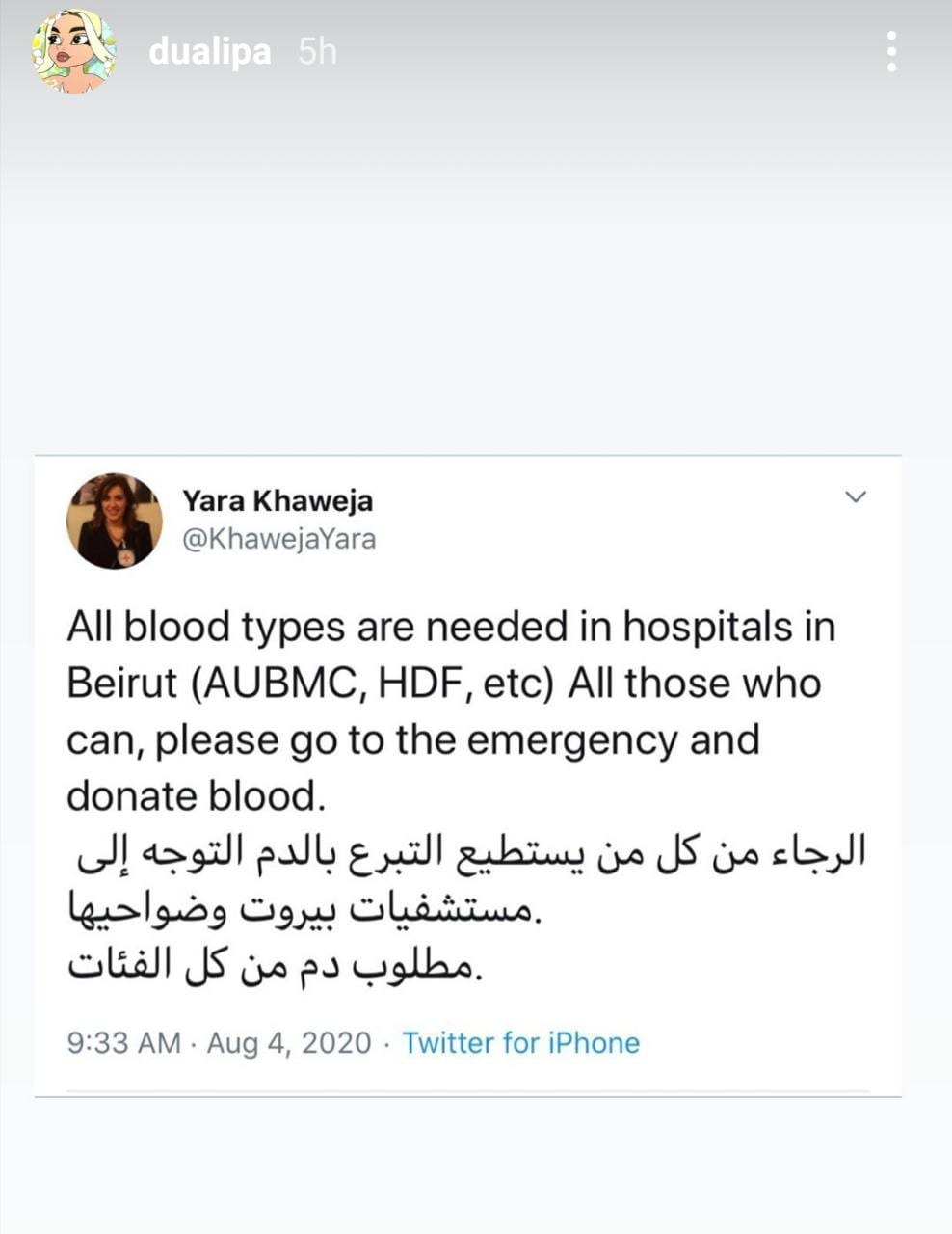 Also, famous TikToker Addison Rae has posted about Lebanon, asking her followers to pray for our country and reposting a "Disaster Relief For Beirut Explosion" fundraiser, urging her followers around the world to donate.
Bella and Anwar Hadid also immensely shared pictures and posts explaining the situation in Beirut and ways to help.
These famous Palestinian-American models have grown to love Lebanon and its culture and were obviously devastated to see the massive destruction.
She even launched a call for donations to help Beirut.
Kylian Mbappé, a French PSG football player, took to Twitter to mourn Beirut's loss. "All my prayers go out to the victims of this explosion in Beirut," he said in his tweet.
American leading singer and songwriter Halsey took to Twitter to express her pain over Beirut's catastrophe.
She's using her platform to find better ways of donations since "petitions aren't effective and donations can result in a dramatic exchange decrease." She even knows about Lebanon's currency crisis with the USD.
She also retweeted a post claiming that the only way to truly help citizens is by donating directly to the Lebanese Red Cross through their application.
Lebanon's most successful music producer Wassim Slaiby also took to Instagram to post about his heartache over his homeland.