Warning: Graphic Content.
Syrian news platforms announced that a boat had been found sinking off the coast of Tartus near Arwad Island – Syria, with Lebanese migrants on board on their way to Cyprus.
The search for potential survivors continued throughout the night yesterday and until today, without interruption.
Its approximately 120 passengers were distributed among the elderly, women, and children of Lebanese, Syrian and Palestinian nationalities, over a wide area in the sea.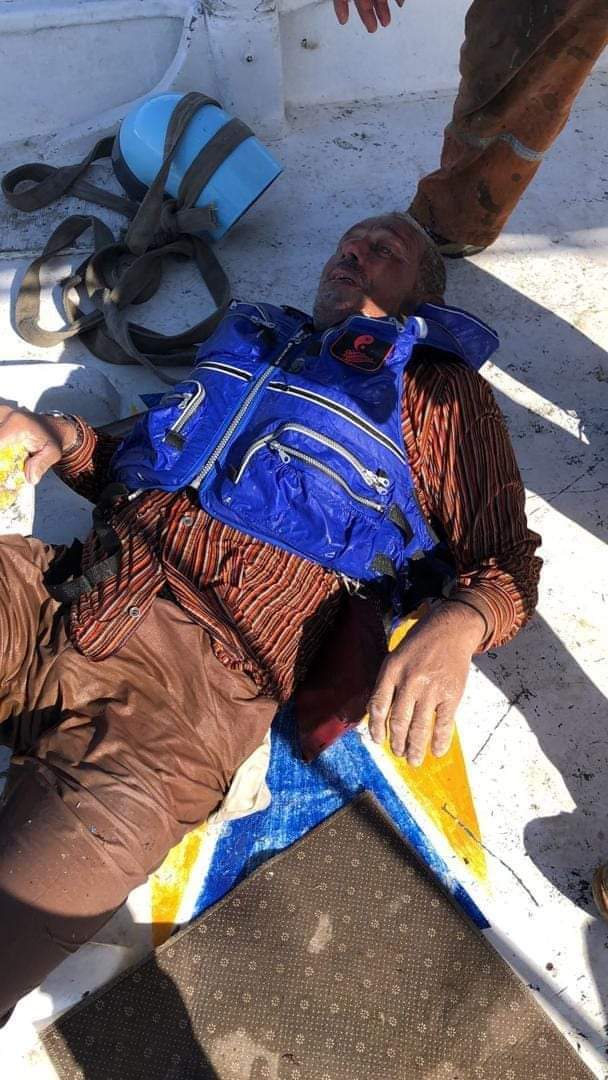 Russian and Syrian helicopters supported the Syrian coast guard boats and the boats of Syrian fishermen that volunteered to help with this operation.
It was known that the boat had taken off a few days ago from the locality of Dahr al-Malha in the outlying town of Bhanine-Minya on the southern side of the Nahr al-Bared camp, and its destination was Italy.
It was also reported that the Lebanese army arrested at night one of those suspected of being involved in facilitating illegal immigration across the sea, who may be connected to the sunken boat off the Syrian coast.
As of yet, the number of bodies that were recovered rose to 53.
As for the number of survivors, it has risen to 21, and are being treated at Al-Basel Hospital in Tartous. Their names are as follows:
The 6 Lebanese: Fouad Ahmed Tlais, 30, Wissam Al-Talawi, 37, Zain Al-Din Muhammad, 24, Duaa Abdel Mawla, 22, from Tripoli, Jihad Al-Bashlawi, Saleh Ahmed Razzouk from Tripoli.
The 11 Syrians: Muhammad Hassan Bilal, 52, from Aleppo, Hassan Taslej, 57, from Idlib, Hamida Taslej, 20, from Idlib, Ahmed Al-Bakour, 21, from Idlib, Mahmoud Othman, 36, from Idlib, Roa Habbush, 20, from Latakia, and Rama Habbush, 22. Amjad Ghabo, 17 years old, from Latakia, Saleh Arkeel, 27 years old, from Lattakia, Fadi Khirfan, 36 years old, from Latakia, and Khaled Hussein Badawi, 45 years old, from Lattakia.
The Palestinians are 4: Muhammad Ismail, 40 years old, from Nahr al-Bared, and his wife, Abdullah al-Saeed, from Nahr al-Bared, Ibrahim Shukri al-Mansur from Nahr al-Bared.