On the weekend following the tragic Beirut explosion, hundreds of thousands of exhausted, blast-struck, and grieving Lebanese took to the streets to protest the horror done unto Beirut by the ruling body.
The Beirut explosion was all that they could possibly bear of more neglect and indifference from the top civil servants towards the safety and well-being of the citizens.
Demonstrators set up gallows in Martyrs' Square to symbolically off the heads of those officials they deem not serving the interests of Lebanon and its people.
In fact, reports revealed that the successive governments since 2013, including the state, had knowledge of the dangerous ammonium nitrate at the port yet did nothing, for an obscure, unexplainable reason that seems more important to them than the safety of the population.
Too many died because of that. Too many got injured. Too many lost their only homes and their bread-winning sources. Many got disfigured or maimed.
Rightfully, people want justice. Justly so, they want their rights.
Instead, they were confronted with more terror on the streets from the various security forces, including elements of the ISF, the Lebanese army, the parliament police, and violent armed insurgents dressed as civilians belonging to political parties.
Various Lebanese news channels as well as activist groups, along with Human Rights Watch, and doctors reported lethal force used against demonstrators that day of August 8th.
Unarmed protestors were hit with tear gas, rubber bullets, pellets, and even live bullets.
Accordingly, a Lebanese lawyer is stepping up and attempting to do the unimaginable – at least in Lebanon.
Lawyer and human rights advocate Diala Chehade has filed a criminal complaint against parliament police for forming an armed gang, attempted murder, intentional harm, and threatening with murder and abuse.
The lawsuit was filed on behalf of Nassim Myassar Muhsen, who lost his left eye after parliament police shot a rubber bullet directly at his face. He is one of many who were severely injured that day.
Trigger warning.
Chehade is taking both Parliament Speaker Nabih Berri and former Interior Minister Raya El-Hassan to court to testify, based on El-Hassan's previous statement that parliament police are not under the ministry of defense's authorities. They are under the command of Berri.
According to HRW, 300 of the 412 members of the parliament police are members of Berri's party, the Amal Movement – receiving orders directly from him.
"Our constitution provides all human beings in Lebanon equality before the law," Chehade told The961 – although that doesn't seem to be the case when it comes to crimes committed by the people in power and their party's members.
Speaking to The961, Attorney Chehade explained:
"Top officials enjoy 'functional immunity', i.e. their immunity is not absolute and they should be held accountable in crimes that are not associated with their professional duties and activities before the ordinary judiciary (except for the President of the Republic), or in crimes associated with their public jobs before the extraordinary judiciary (Board for Trials of Presidents and Ministers)."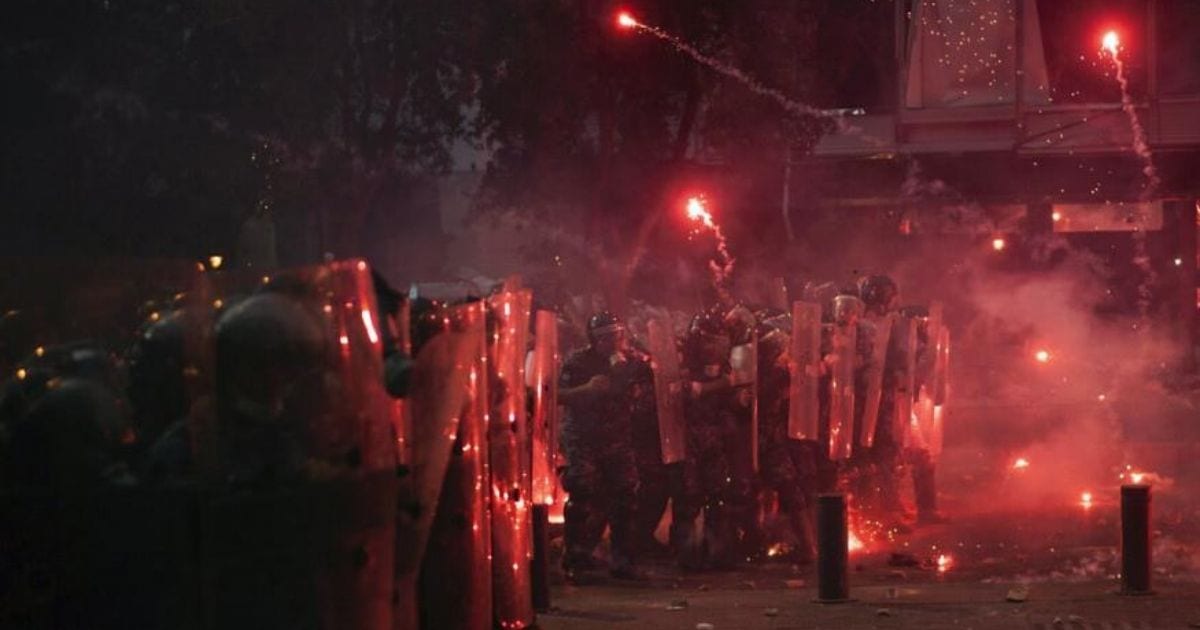 As of now, Chehade said that she has submitted her statement to the Central Criminal Examinations Bureau. The next step now is to retrieve the surveillance camera records covering the crime, she told us.
Until now, security forces still deny using rubber bullets or excessive force.
However, photos and videos, including reports from doctors who treated victims that day, are there to bluntly assert otherwise.
This brings to wonder if Lebanon's Commander in Chief, who have always stood by the people, and caretaker minister of Defense Zeina Adra Akar are cognizant of what has been happening of armed brutality against the unarmed civilians in a country they have vowed to protect.