Lebanese-American engineer and business executive Monzer Hourani has been named among Engineering News Record's (ENR) Top 25 Newsmakers of the Year and bestowed the Award of Excellence, ENR's highest recognition.
Hourani, CEO of Medistar Corporation and Integrated Viral Protection (IVP), was honored at ENR's 2021 Newsmakers of the Year and Award of Excellence Luncheon on Thursday.
He was recognized for his lifetime accomplishments in the fields of structural engineering, architecture, design, and real estate development, as well as for his recent breakthrough technology, the Biodefense Indoor Air Protection System.
The said system has been approved by the U.S. Food and Drug Administration (FDA) for emergency use during the coronavirus (COVID-19) pandemic and endorsed by the American Society of Mechanical Engineers.
It has been proven by Texas-based research institutions to instantaneously kill airborne SARS-CoV-2 (99.999%) and other viruses, using air filtering technology layered with hyper-heated nickel foam mesh.
Hourani's biodefense technology, developed by IVP, is being deployed all over the U.S. in medical centers, schools, restaurants, and other buildings and institutions as an additional layer of defense against COVID-19.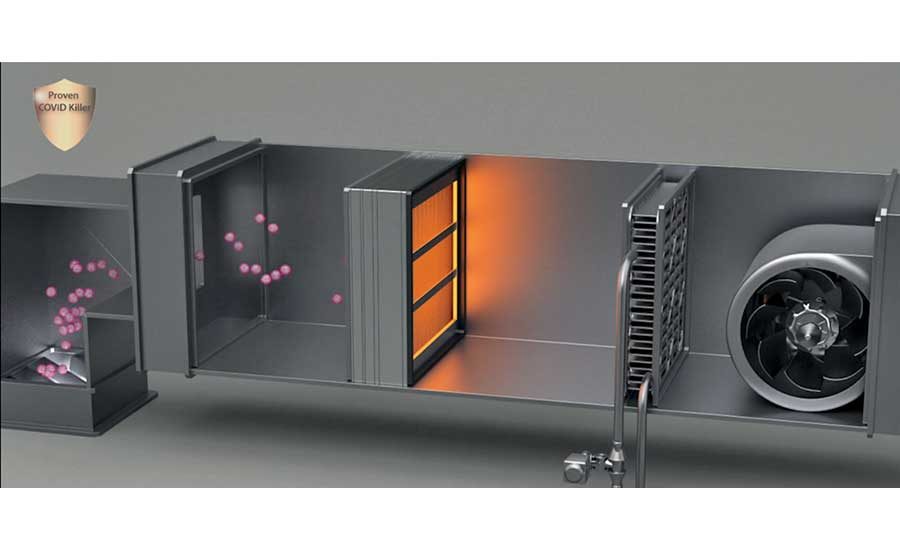 "I am honored to receive this prestigious award and to be in such esteemed company," Hourani said during his honoring.
"As soon as the pandemic began, I knew we would need a solution to bring us back to gathering indoors safely."
He added: "There is no better time to embrace the significance of indoor air quality to reopen our world safely with a technology that will protect future generations."
Hourani, 77, has been a pioneer in the construction industry in the U.S., developing and designing a vast number of office buildings, medical facilities, malls, hotels, and other structures.
The American Society of Inspecting Engineers has recognized Hourani as a "leading innovator" for his outstanding contributions to the industry, including his significant role in introducing innovative technologies to healthcare real estate.