July 4th weekend was a nightmare for this Lebanese-American family in Toledo, Ohio, as a routine wellness check turned dark for 26-year old Officer Anthony Hussein Dia.
Husband, father, and son, the Lebanese-American Officer Dia was sadly killed in the line of duty protecting the citizens of his city.
Hours past midnight on July 4th morning, a call came in complaining about an "intoxicated white male" walking around in a Home Depot parking lot holding a beer.
According to Officer Down Memorial Page, the man was harassing "participants of an informal car show that was in the parking lot the store."
Responding to the call, Officer Dia went to check on the drunken man, who was later identified as 57-year old Edward Henry.
According to eyewitnesses, as Henry was approached by the officer, he turned around and shot Dia in the chest with his handgun.
"118, tell my family I love them."

These were Officer Dia's last words, reported WSBT 22, a local news station in America.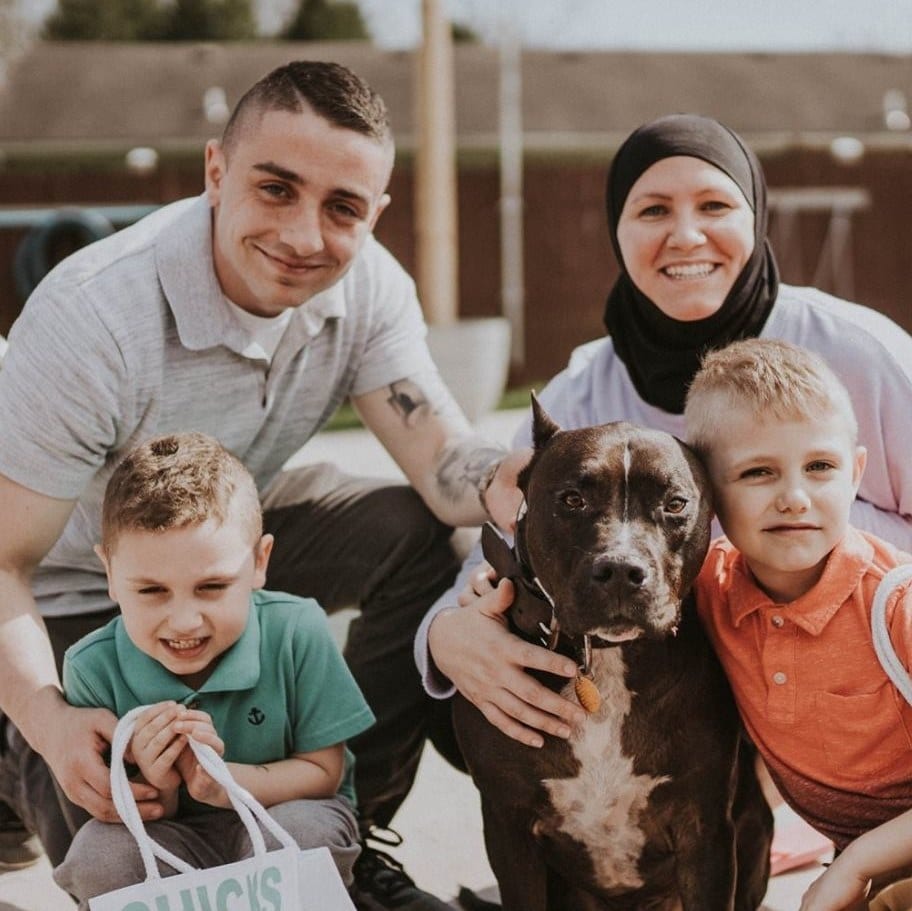 Despite wearing his department-issued body armor, Dia succumbed to his injuries after being taken to a hospital and was pronounced dead.
As for Henry, witnesses said they saw him running off into the woods nearby.
During the manhunt, police heard a single gunshot from within the wooded area where Henry was then found with an apparent self-inflicted shot to the head.
This was not the first time the police were called on Henry. According to The Toledo Blade, he had previously pleaded guilty to assault, had various felony offenses, traffic violations, and also had three pending bench warrants.
"Today is a sad day for the City of Toledo, it's a sad day for the Toledo Police Department, and most importantly it's a sad day for the family, friends, loved ones, and fellow officers of Officer Anthony Dia, who paid the ultimate sacrifice in protecting his city tonight," stated Toledo Police Chief George Kral.
According to Arab American News, Officer Dia was part of the Arab American community in the Toledo area. He was also a devout Muslim and was devoted to his heritage; his second cousin Charles Scheib told Arab American News.
Speaking about Dia at a news conference, Mayor of Toledo Wade Kapszukiewicz said, "He was not only, therefore, one of Toledo's bravest and best police officers, but he's also someone who contributes to the diversity which makes our country and our city so great."
Officer Dia's memorial service will take place on Tuesday at 10 a.m at John F. Savage Arena at the University of Toledo, according to the Imam Ali Mosque and Toledo Police. 
Toledo police announced that the service will not open to the general public. It will abide by the wish of the family to be "limited to the family, their faith-based community, police officers, and fire personnel," reported WTOL11 News.
According to the same source, it "will be available to watch on-air and online."