Accustomed to taking matters into their own hands, heavily armed clans in Bekaa often settle their revenge scores through dangerous conflicts, undermining the state's role in the region.
Notorious clans have existed for decades in the region. With their abundant supply of weapons, they operate above the law, out there in the "lawless state" of the Bekaa Valley, with wild practices and traditions of honor killings, revenge for dignity, and the like, still existing to this day. 
"An eye for an eye," they believe.
Warning: images and videos of weapons below
Earlier this week, various videos and images of the Bekaa's clan men flaunting unbelievable amounts of weapons have been spreading all over social media.
Eager to settle their dispute, the clans of Jaafar and Shamas prepared for a clash, holding the residents of Baalbek hostage to their terrorizing behavior.
The footage was all bluff and threats, 'muscle-showcasing' as said in Lebanese, since no clash ensued. Nevertheless, the shocking sights brought to question the state's control over these clans.
Army Intervention
Preventing a major bloodbath between the Jaafar and Shamas clans, Lebanese army units were deployed in Bekaa, with tanks and full gear, stepping in to claim control over the area.
The army did not directly mention the clans in its statement. However, the public was led to assume the army intervened to stop the forthcoming clash and ensure protection and security.
In a statement, the army announced that it was able to arrest so far 14 people who were in possession of large quantities of illegal ammunition. 
It also stated that weapons and two vehicles were confiscated.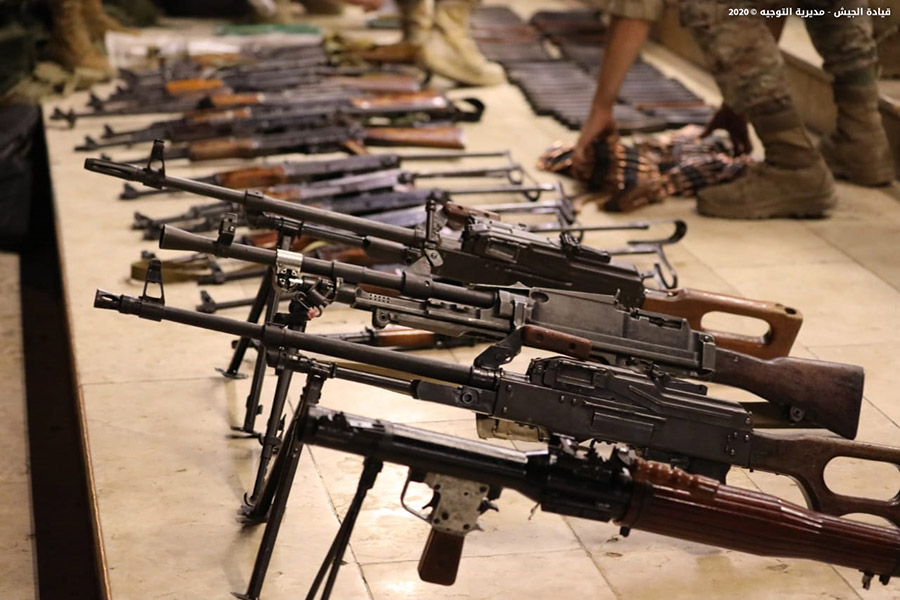 Many were quick to point out that there were far more than 14 people involved, as seen in the videos.
However, the army said it is continuing security measures in the area to arrest those who "violate security".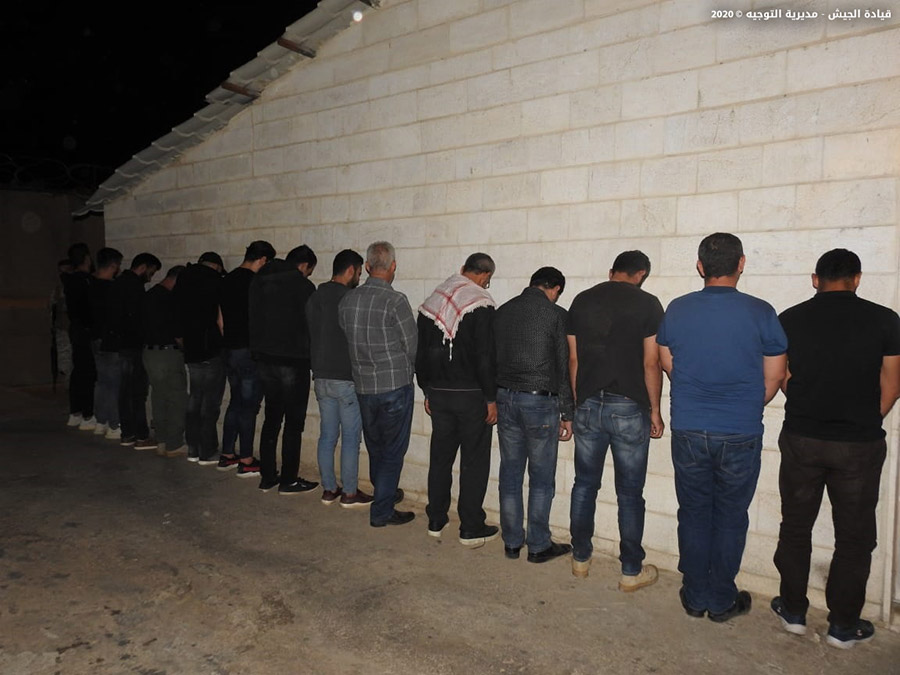 On a final note, an image that drew the attention, and questions, on social media showed trucks of the Lebanese ministry of electricity at the clans' meetings.
---
Our team works tirelessly to ensure Lebanese people have a reliable alternative to the politically-backed media outlets with their heavily-funded and dangerous propaganda machines. We've been detained, faced nonstop cyber attacks, censorship, attempted kidnapping, physical intimidation, and frivolous lawsuits draining our resources. Financial support from our readers keeps us fighting on your behalf. If you are financially able, please consider supporting The961's work. Support The961. Make a contribution now.