Lebanese Giovanni Bassil is trying to break a new record for Lebanon!
The 24-year-old artist just completed his huge project right in the middle of Martyrs' Square in Beirut.
Attempting to enter the Guinness Book of Records, Bassil completed the drawing of a 200 square meter Lebanese flag drawn in chalk. He aimed to break Uruguay's record of a 168-square-meter chalk flag.
Bassil told The961 that he decided to launch the project from the heart of Lebanon, Beirut, and especially the Martyrs' Square that witnessed revolutions, wars, and many happy and sad moments.
It was no easy task. It was harder than he anticipated, Bassil said. The asphalt was burning hot and kept breaking all the chalk, but he pulled through it.
Bassil dedicated the project to Lebanon and to all the victims of the Beirut Blast and their families and especially their mothers, he told us.
"I also did it for the artists," he said. "I want to give them some support. I'm hearing of artists who have given up on everything, who have stopped creating."
"I hope that we can be as creative as we can, given all the circumstances we are living in," he said.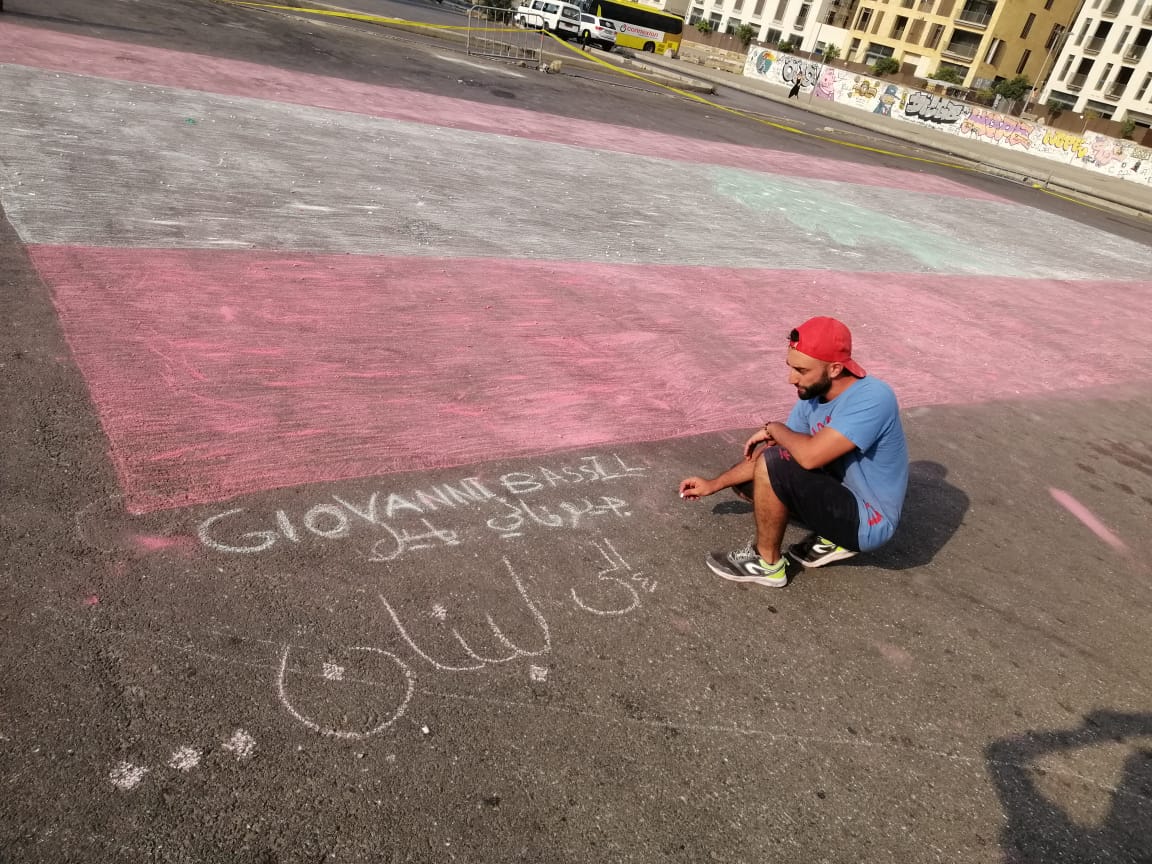 With his project, he wants to spread hope and boost morale. "If I'm pursuing my ambitions, it means a lot of people can also do it."
"A lot of my friends that are in my generation have just traveled and gave up. I wanted to show them that we can hold on to our ambitions and we can do something in Lebanon."
Even if it's as simple as using chalk, he added.