Standard & Poor Global Inc. (S&P Global) is an American publicly traded corporation headquartered in Manhattan, New York City. Its primary areas of business are financial information and analytics.
It is the parent company of S&P Global Ratings, S&P Global Market Intelligence, and S&P Global Platts, and is the majority owner of the S&P Dow Jones Indices joint venture.
S&P Global Ratings provides independent investment research, including ratings on various investment instruments.
S&P Global Ratings has recently lowered its long-term issuer credit ratings on major Lebanese lenders – Bank Audi, Blom Bank, and Bankmed – to SD or Selective Default status. What does it mean?
S&P typically assigns the SD rating when it believes that the bank has "selectively defaulted" on a specific issue or class of obligations "but will continue to meet its payment obligations on other issues or classes of obligations in a timely manner."
According to Al-Jazeera reports, S&P's official statement read: "We lowered our ratings to SD because, in our opinion, private individuals' lack of access to their bank deposits on time and in full, different remuneration from the original contractual terms, and constraints to their ability to transfer funds abroad constitute a risk for depositors of losing the benefit of their agreements and therefore a selective default."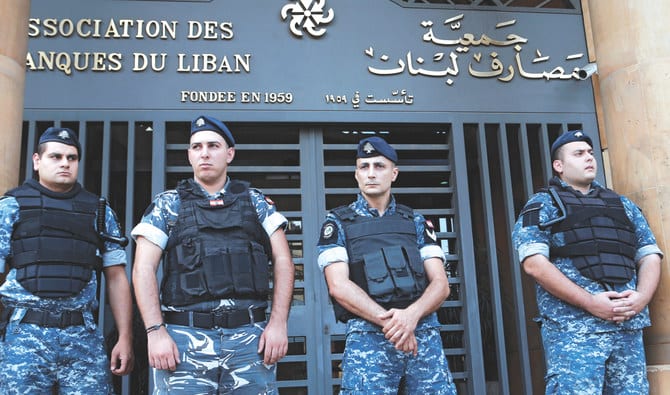 The rating demotion comes after Lebanon central bank Banque du Liban (BDL) released an official document requesting banks to pay half of the interest due to customers' US dollar in Lebanese pounds.
"This is contrary to the terms of the original contractual agreements," S&P Global said in its statement issued on December 18, 2019.
Lebanon has been crippled by an economic and political crisis as nationwide anti-government protests, which began on October 17, continue to demand the removal of sectarian political factions, as well as the country's ruling elite.
Capital control has been imposed on the people, while billions of dollars were reportedly transferred from Lebanon by a number of politicians within days, and the banks are holding onto the people's money, imposing very strict withdrawal limits, which is against the law. 
According to an official statement issued on December 18 by caretaker Minister of Health Jamil Jabak, a number of banks in Lebanon are even refusing to provide medical suppliers with the U.S. dollars needed to import medical supplies from abroad.
The economic oppression on the people has reached such a critical level that reactions have become inevitable. Anti-bank demonstrations are increasing across Lebanon.
 A small group of protesters had to even force a bank recently to give them back their money. 
The people of the revolution just took it even to the next level, launching a counter financial campaign against the government and its institutions, and the banks.
This civic disobedience encompasses withholding from settling electricity bills, water bills, municipal taxes, any and all fines, and loans to the banks.