A Lebanese boy who went missing last week in Australia has just been found and returned to his family, Australian media reported on Monday.
3-year-old Anthony "AJ" Elfalak went missing from his family's house village of Putty, New South Wales on Friday around noon, and a search was conducted over the following three days before he was finally located on Monday.
Over 130 people participated in the search, including volunteers who helped the police on foot.
AJ, who has nonverbal autism, was first spotted sitting in a puddle and drinking water from a creek bed by a rescue helicopter.
After receiving his location, half a kilometer away from his home, search crews on the ground went to recover him.
An emergency service volunteer approached the boy and put his hand on his shoulder before he was met with "a massive smile on his face that he will not forget," Hunter Region Commander Simon Merrick told reporters following the rescue.
He had some lacerations on his legs, and a rash, and will spend a night at the hospital for observation. He survived three nights that had some near-freezing temperatures.
His relieved parents, Anthony and Kelly Elfalak, were elated and emotional when they were told that their son had been found.
The family thanked the police and everyone involved in returning their child, asking in a statement for some privacy "to appreciate what we have."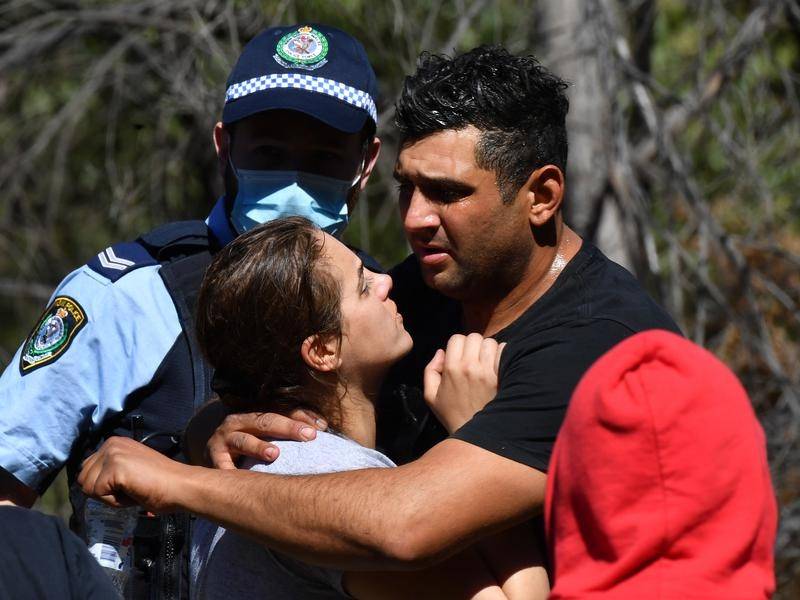 The police have launched an investigation into the incident to uncover the circumstances of how AJ strayed so far away from home.