A heartbreaking letter written by a young boy named Joe has touched the hearts of people across Lebanon after it was shared on social media.
The letter, signed by Joe, during a Christmas activity at Our Lady of the Rosary Church in Zouk Mosbeh, where children were invited to write down their wishes and prayers to be placed in a special wish box in front of the Nativity scene.
In his letter, Joe writes: "Jesus, I don't want my mom to cry every day because she doesn't have money to make cheese sandwiches for me and my siblings to take to school."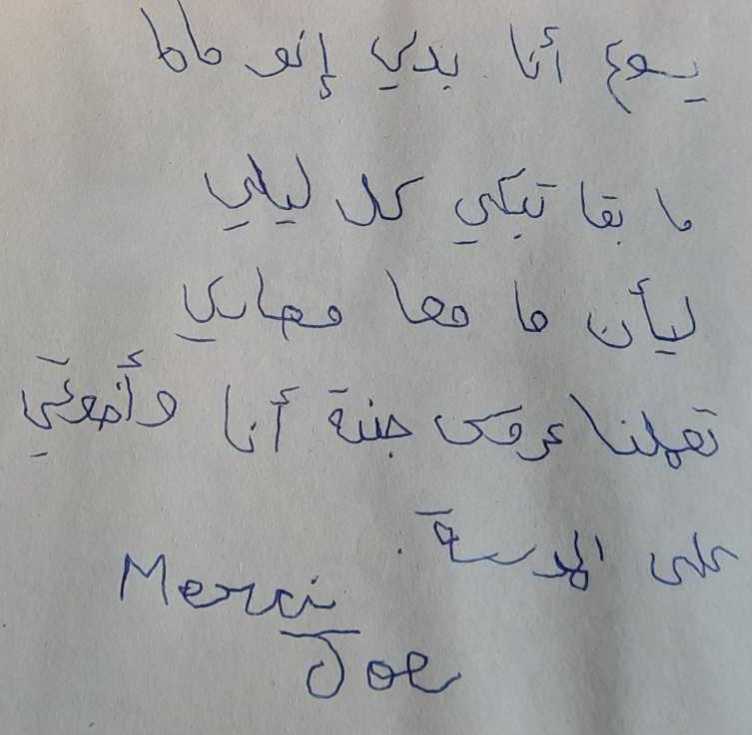 The letter has struck a chord with people everywhere, highlighting the struggles that Lebanese families are facing and quietly dealing with during the economic crisis.
The letter has been widely shared on social media, with many people expressing their support for Joe and his family.
Many are trying to find a way to identify Joe and his family in order to show support. Even trying to reach out to the municipality of Zouk Mosbeh.
Zouk Mosbeh's municipality is actively trying to find the child. They have also refuted claims by a TV station that the child has been identified and rejected their attempts to fundraise from expects until he is found.
Editor's Note: Please get in touch if you can help us reach his family.