Once again, Mohammad Fakih gets recognized for his contributions to the community and his achievements in Canada.
This time, it is the highest civil recognition in Canada, the Order of Canada, which was awarded to him by the representative in Canada of Queen Elizabeth II, Governor-General Mary Simon.
With this honor, Mohammad Fakih has earned the right to add the title of Order of Canada Member (CM) after his name, like Albert El Tassi who had emigrated from Lebanon in the 60s and was inducted to the Order of Canada in 2004 among other prestigious medals.
Back in November 2019, Mohammad Fakih was awarded the Key of Mississauga (Toronto), the sixth-largest city in North America, a prestigious honor granted for the first time ever to a Lebanese and an immigrant.
An entrepreneur, philanthropist, and activist, Fakih created an empire out of a struggling restaurant, working hard and overcoming the difficulties of being an immigrant away from home.
He created Paramount Fine Foods, Middle Eastern restaurants, and food chains, operating in many countries such as Lebanon, the USA, Canada, Pakistan, and Ivory Coast in Africa, and which he heads as the CEO.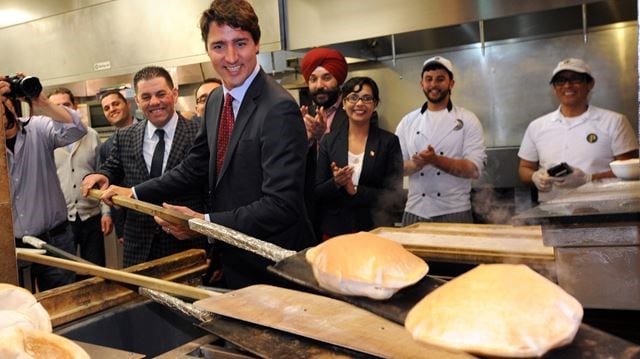 Fakih did not forget his earlier struggles at reaching the peak of his success. He is known for giving back to the community and giving work opportunities to refugees for them to make it through.
He is the founder of The Fakih Foundation and has been acclaimed for his constant support to organizations like the Canadian Cancer Society, the Islamic Relief Worldwide, the Sick Kids Hospital, and the Make-a-Wish Foundation.
During the Covid-19 lockdowns, he supported his staff and the front-line workers to whom he distributed meals every day.
Fakih didn't forget his home country in the aftermath of the Beirut Blast, contributing funds for the relief of Beirut's affected families.
Today, Fakih feels grateful and humbled to be so highly recognized by Canada with his appointment to the Order of Canada.
In a video posted on his social media pages, he thanked Canada and expressed his love for the country that welcomed him.
"I am filled with gratitude today for the country I love! Thank you, Canada! I am so appreciative of the many kind and generous messages I've received today," he captioned his video post.
For more about his journey to success as an immigrant, read How A Lebanese Immigrant Turned A Struggling Restaurant Into An Empire.