You would be amiss to not make yourself familiar with the name of marketing and production genius Oliver el-Khatib.
Oliver is a Lebanese-Canadian producer, DJ, manager, and businessman. Along with fellow Lebanese-Canadian Noah "40" Shebib, he is largely behind the massive success of superstar Drake, as well as the owner of the talented ear that discovered famous talents like The Weeknd and PARTYNEXTDOOR.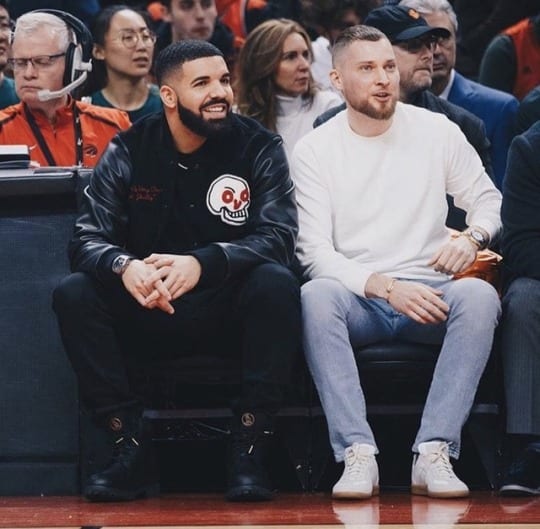 On top of being Drake's creative director and brand manager, he is the co-founder and managing partner of the October's Very Own (OVO) label, which is massively successful with 11 flagship stores/boutiques around the world and a revenue of over $50 million.
He is the host of OVOSound radio, and the leading director for OVO's other initiatives, including its festival, educational summits, and partnership with the Toronto Raptors.
The OVO label he helped found and create has an undeniably major cultural and social influence in Canada and beyond, a testament to el-Khatib's talent and genius, on top of his work in creating one of the most successful artists of all time.
Oliver is elusive and prefers to stay behind the scenes, but here is what we were able to find this major Lebanese talent up to in the past couple years.
He's a 2020 Canadian Arts and Fashion Awards (CAFA) Vanguard Award Honoree
The Canadian Arts and Fashion Awards (CAFA) are a yearly event that celebrates outstanding achievement in Canadian fashion.
This year, they honored Oliver with the revered Vanguard Award, recognizing his innovation and pioneering in Canadian and global fashion.
They describe his company as a global lifestyle brand that will inspire the next generation all while staying true to the family values and dedication that made it what it is today.
He released a mixtape
In late December 2019, Oliver released a 50-minute mixtape titled EL-KUUMBA TAPE VOL. 1.
It included new music from Drake- the track War– and samplings from Lil Uzi Vert, Roddy Rich, and more.
The tape has over 400k streams on Soundcloud alone and has been remixed by popular DJs, including DJ Candlestick.
He has unique tricks that helped catapult his team to success
While Oliver tends to stay out of the shadows, he sat down for a rare interview with GQ in 2016.
He revealed that one of the major tools he used to achieve his dreams was to go against the mainstream- or, in his words, "zig when everyone else zags."
He applied this mentality in order to gain OVO partnerships with Apple Music when other artists were going for TIDAL, and the Jordan Brand when other celebrities were leaning towards Adidas.
He credits "blind faith" in himself and his team as another major factor that contributed to their many achievements.
He helped make his city famous
Drake and the OVO team have essentially helped to rebrand the city of Toronto.
Naming it "the 6", the team has created a young, fresh image for their hometown, and have established educational summits, and the OVOFest. They even partnered with the city to create the Toronto Music Advisory Committee.
Kids around the world sing along to tracks praising the city of Toronto and wear jerseys celebrating the city's team The Raptors.
In 2016, Mayor John Tory presented Drake with the Key to the City of Toronto. While Oliver's name may not have been on that key, his influence in helping Drake represent, invest in, and progress their shared hometown is reputable.
He partnered with Canada's largest bank
The Royal Bank of Canada (RBC) recently partnered with the OVO label.
Their wide-ranging collaboration will include giving the bank's customers special access to the OVO Summit as well as the brand's wide range of content and experiences.
Oliver commented on the collaboration to Forbes that the OVO label represents the hard work of Drake, "40", and himself, and that "..it's brilliant… [to recognize] that there are just as many young people aspiring to be entrepreneurs as there are wanting to be artists."