This is saddening news for the Lebanese community in the United States and around the world.
This week, people woke up to find that Our Lady of Mt. Lebanon St. Peter Cathedral in Los Angeles had been subject to overnight vandalism during the protests that have taken over the country.
The Lebanese American Chamber of Commerce first posted the pictures of the damages on Facebook – reporting the "overnight vandalism, destruction, carnage and graffiti" of the Lebanese church.
Among the graffiti were tags saying "prosecute killer cops", "ACAB" (All Cops Are Bastards), "Kill all cops", and "Make America pay for its crimes against Black lives."
Some people are blaming far-left groups like Antifa and others are blaming far-right groups for trying to frame protesters, while some are saying it could just very well be angry protesters.
It is still unknown who is responsible for the vandalism.
The reconstruction of the vandalized church exterior has already begun:
Nationwide protests and riots erupted across the United States following a video showing the death of George Floyd, an African-American man, at the hands of a police officer. He has since been charged with third-degree murder.
Lebanon reacted in many ways to these events. A Lebanese calligrapher created a touching tribute to the victim and many Lebanese protesters gave advice to the American ones. We even saw the trending #AmericanRevolts tweet be used in the Lebanese protest context.
The cathedral was damaged in a fire as well back on 1996 but was quickly restored and expanded.
Strong Community
Our Lady of Mt Lebanon Church in Los Angeles plays a vital role in the Lebanese, Maronite, and overall Christian communities in the area since the congregation was founded in 1923.
They are at the heart of the community organizing the local Lebanese festival for almost two decades.
The likes of notable Lebanese celebrities Rima Fakih and The Weeknd's manager, Sal, have attended mass there, as seen in the below picture of the family celebrating Sha3nini (Palm Sunday) there.
An LA Times piece from 2005 wrote a feature about the Maronite Church and its role in the community.
It spoke about Asad Farah, a local, whose brother was among the victims of the massive explosion that assassinated former Prime Minister Rafik Hariri.
Farah wasn't able to attend the funeral of his brother due to safety fears. He instead held a memorial at this Maronite church. Nearly 300 parishioners showed up to pay their respects. He said, "They were right there next to me… they were around me all the time."
The piece described Our Lady of Mount Lebanon church as "a focal point for spiritual nourishment but also a place to connect with others who share the pride and pain of their beloved homeland."
The congregation has over 1,000 families, a mix of young and old families. Many are first-generation who moved to the United States to escape the Syrian occupation.
The piece highlighted the charity work by the church and how it "regularly participates in charity efforts for Lebanese causes; recently children in Los Angeles raised money in piggy banks for needy children in Lebanon."
Our Lady of Mount Lebanon is the largest of six Maronite churches and missions in Southern California.
Cathedral's Development Project
The cathedral was set on an impressively major reconstruction project to begin in 2021.
"This project… will generate revenue that will ensure the future of the Church, while also preserving its cultural history, and at the same time provide new and much-needed housing for our neighborhood," Bishop A. Elias Zaidan said in the announcement.
A 19-story building will be built to house 153 apartments – 15% of which will be designated as affordable housing at the "Very Low Income" level.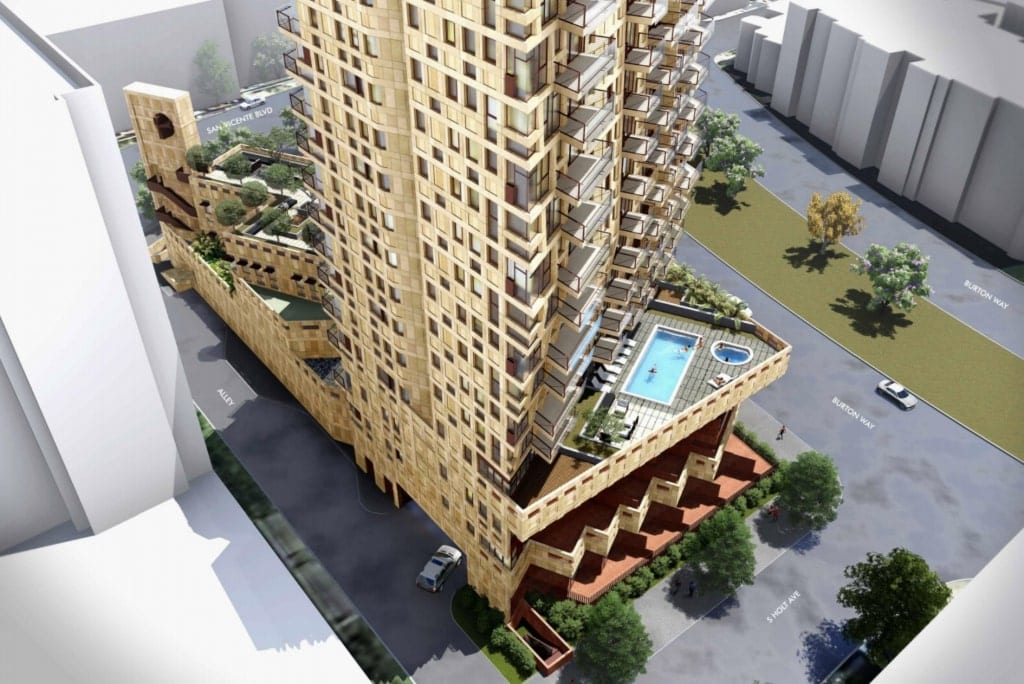 In addition to rehabilitating the church itself, a new 3-story building will house meeting rooms, offices, and a multi-purpose room. New facilities will be added such as underground parking, an auditorium, and even some green space.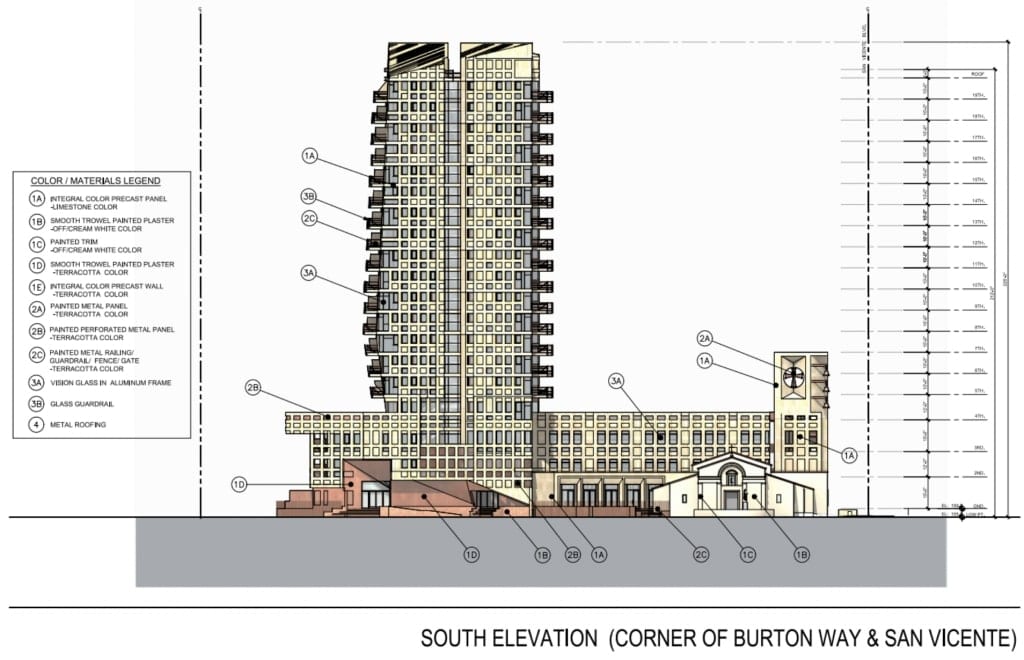 02-06-2020 6:30 pm – Editor's Note: Earlier version of this article made claims about who was behind the attacks. However, this was just unfounded speculations and have been removed. We apologize for this.
---
Our team works tirelessly to ensure Lebanese people have a reliable alternative to the politically-backed media outlets with their heavily-funded and dangerous propaganda machines. We've been detained, faced nonstop cyber attacks, censorship, attempted kidnapping, physical intimidation, and frivolous lawsuits draining our resources. Financial support from our readers keeps us fighting on your behalf. If you are financially able, please consider supporting The961's work. Support The961. Make a contribution now.